Israel is worried Hezbollah will obtain sophisticated Syrian weapons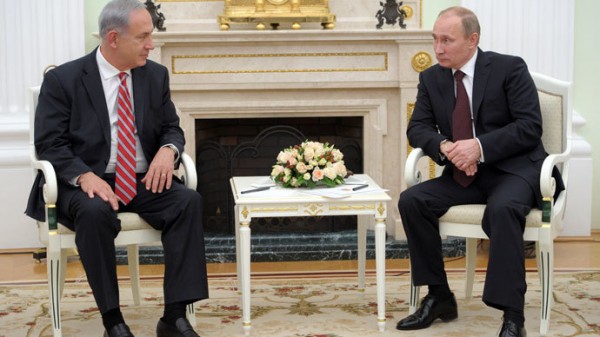 Israeli Prime Minister Benjamin Netanyahu has expressed concern to Russia's president that sophisticated weapons from Syria and Iraq could end up in the hands of the Lebanese militant group Hezbollah, a close ally of the Syrian government.
Netanyahu was in Moscow Thursday to meet with President Vladimir Putin, a staunch backer of the Syrian government. Like Russia, Hezbollah has been supporting Syria militarily.
Netanyahu said in televised remarks during his meeting with Putin that Israel fears the opening of yet another "front of terror" in the Golan Heights if Hezbollah obtains sophistical weapons from Syria.
Israel captured the Golan from Syria in the 1967 Mideast war and annexed it in 1981. An Israeli withdrawal was long seen as a key to any Israel-Syria peace agreement.
AP