France's Hollande underscores importance of human rights in Egypt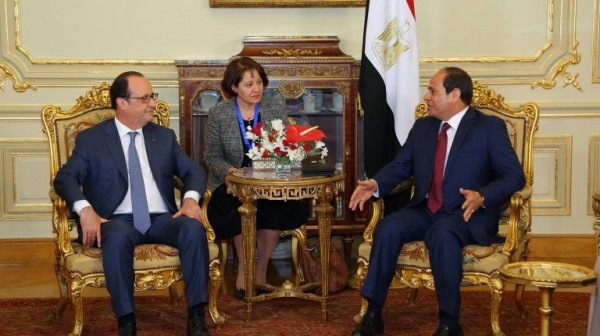 French President François Hollande said Sunday respecting human rights was not a hindrance in the fight against "terrorism" but an aid, after meeting Egyptian counterpart Abdel Fattah al-Sisi.
Sisi, meanwhile, defended his country's human rights record after it became the focus of a news conference given by the two leaders following their meeting in the Egyptian capital.
Sisi, a former military chief who overthrew Islamist predecessor Mohamed Morsi and cracked down on his followers, dismissed growing allegations of abuses under his own presidency as a plot by "an evil force".
Sisi, who spoke before Hollande, said the French president had brought up the issue during their meeting earlier on Sunday.
"The region we live in, President Hollande, is very turbulent," Sisi said.
He added that "European criteria" of human rights should not be applied to struggling countries such as Egypt, and should include rights to "better education and better housing".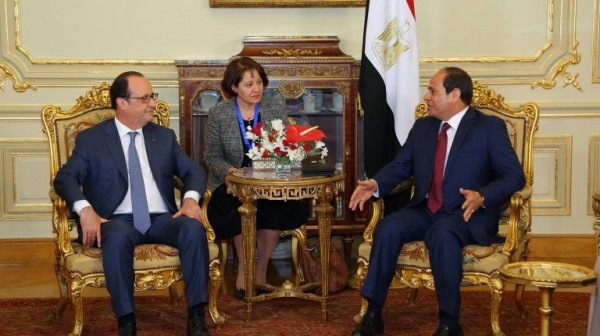 Hollande said respecting human rights was not an obstacle to fighting jihadists, who have conducted large scale attacks in both France and Egypt.
"Human rights are not a constraint but also a way to fight against terrorism," he said.
On the eve of Hollande's visit, rights groups including Amnesty International had criticised what they called France's "deafening silence" on allegations of abuses in Egypt.
FRANCE24/ (AFP)