Geagea: If Hezbollah wants Aoun as president he would be in Baabda today not in Rabieh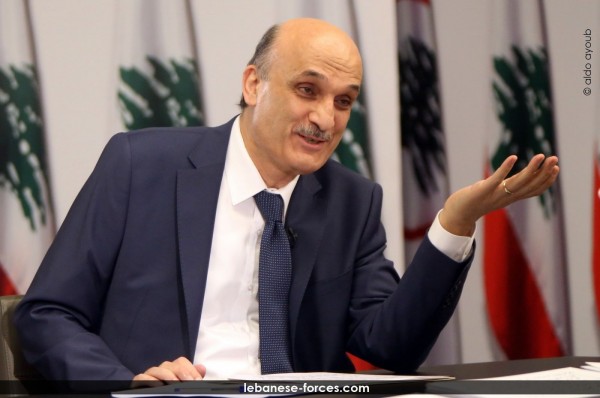 Lebanese Forces leader Samir Geagea stressed Thursday that neither Hezbollah, nor  Iran  want  the Free Patriotic Movement founder MP Michel Aoun as president and urged former PM Saad Hariri to  back Aoun's nomination in order to "embarrass" Hezbollah.
He emphasized that if Hezbollah was "serious" about supporting Aoun's nomination, "the General would have been in Baabda today not in Rabieh."
During an interview on LBCI TV Kalam InNas  talk show Geagea tried to explain why he has decided to endorse the nomination of Aoun – his long-time Christian rival.
"General Aoun is less committed to the Hezbollah-led March 8 than (Marada Movement chief) MP Suleiman Franjieh and his stances are flexible"
"It was not possible to achieve a certain breakthrough in the presidential issue without endorsing General Aoun's nomination," he added.
"If Saad Hariri wants to make a heroic act for Lebanon, let him endorse General Aoun's nomination," Geagea said.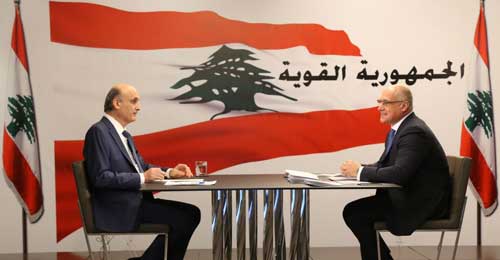 Hariri launched late in 2015 a proposal to nominate Franjieh for the presidency but his suggestion was rejected by the country's main Christian parties as well as Hezbollah.
Geagea  also underlined that there is no "Saudi veto" against Aoun and that Hariri has stressed in an interview that he "does not have a veto on Aoun."
Commenting on  Iran's stance, Geagea said : "The Iranian ambassador told Western diplomats to ask the Vatican to convince Aoun to withdraw his nomination so that the presidential election can be held."
The Lebanese parliament failed again on March 23rd  and for the 37th time in a row to elect a president to replace Michel Suleiman whose term ended on May 25 , 2014.
As in the past sessions the parliament was unable to reach a quorum because the Iranian-backed Hezbollah militant group and its ally Aoun's Change and Reform bloc MPs boycotted the session, because Hezbollah claims it  could not guarantee Aoun's election as a president.
Speaker Nabih Berri a key ally of Hezbollah postponed the election to April 18, 2016.
But according to Geagea
"Aoun is not attending the sessions because he is negotiating with Hezbollah over a certain issue," but did  not disclose what the issue is about .