At least 14 people including International students killed in a bus crash in Spain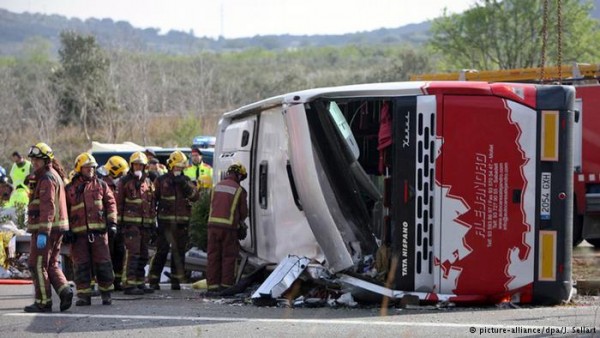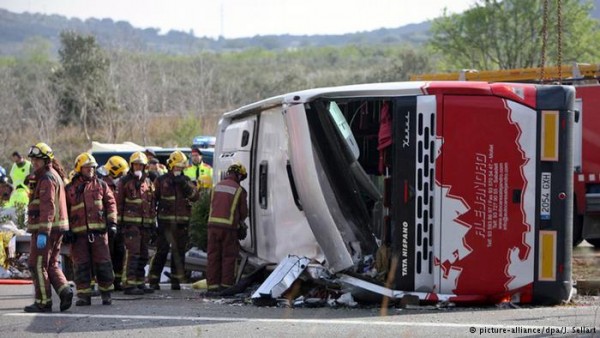 At least 14 people died and 34 were injured when a bus on a highway in Spain lost control and crashed into a car Sunday morning, according to the government of Catalonia.
The bus carried 57 passengers of different nationalities, including many exchange students, according to the Erasmus Student Network.
"The students were on their way to Barcelona, coming back from the 'Fallas' festivity in Valencia," Erasmus said in a statement. They were students at Catalan University and their bus was one of five returning from Valencia, Catalan officials said.
The accident happened on a highway near Freginals, in Catalonia. Authorities have yet to identify the nationalities of the victims.
To the families, Erasmus said on its website, "we send our deepest condolences."
Catalonia's President Carles Puigdemont declared two days of mourning.
Catalan Interior Minister Jordi Jané explained that there were 57 passengers on the bus. The minister explained that the passengers were students at Catalan universities,
Earlier reporting had the number of deaths at 14, but the Catalan government said 13 students died in the crash.
CNN