Kuwait deports 1100 Lebanese and Syrians with links to Hezbollah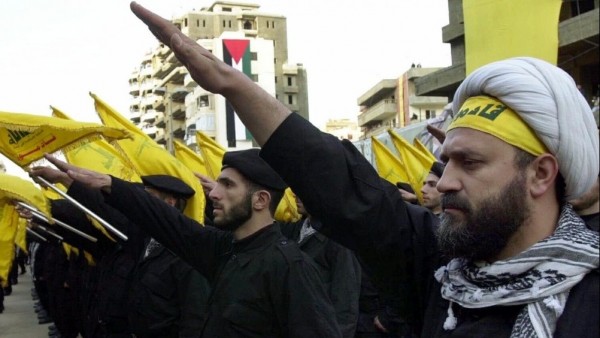 About 1,100 Lebanese and Syrian nationals will be banned from renewing their residence permits in Kuwait for having direct links to Hezbollah, the well informed Kuwaiti al-Qabas daily reported on Friday.
A security source told the daily on condition of anonymity that a list "of those banned from renewing their residency permits" in Kuwait will include the names of "blocked" 1,100 Lebanese and Syrians for having direct links to Hezbollah,.
The source pointed out that several of the expelled were requested to leave the country within a period of one month while the more "dangerous ones" will be immediately deported.
"The security forces in Kuwait received a list of names of Lebanese and Syrian nationals who were deported from the Gulf countries earlier," the source added.
However "Deputy Prime Minister and Interior Minister Sheikh Mohammed al-Khaled requested complete investigation of the case to make sure the information obtained is accurate before unjustly placing a 'security block' on anyone."
This comes after the Kuwaiti al-Rai newspaper revealed on Thursday, that Kuwait authorities have started to prepare lists of Hezbollah, supporters to ban them from the country and others in anticipation of their deportation.
Security sources from Kuwait's state security general directorate revealed that the names include Lebanese, Syrians and supporters from other nationalities.
They also include media officials and businessmen.
The GCC's blacklisting of Hezbollahh comes in wake of Saudi Arabia's decision in February to suspend $4 billion grant to the Lebanese army over the party's harsh stances against the kingdom and Foreign Minister Gebran Bassil's refusal to vote in favor of Arab League resolutions condemning attacks against Riyadh's embassy in Iran.
The Arab League last week also voted in favor of branding Hezbollah a terrorist group.
Saudi Arabia and 4 other Arab Gulf countries have also issued travel advisories against travel to Lebanon.
A number of Lebanese expatriates with links to Hezbollah have also been deported.
Once lauded in the Arab world as a heroic resistance movement that stood up to Israel, Hezbollah has seen its popularity plummet in Lebanon and among Sunni Muslims worldwide because of its military support for Syrian President Bashar Assad and for interference in the internal affairs of several Arab countries.
Several observers are of the opinion that Hezbollah has ceased being a resistance movement , has become Lebanon's number 1 liability and has been behaving for years as a mercenary army acting on orders by Iran.
Unfortunately all of this spells out more suffering for the Lebanese people who need to travel to the Arab gulf countries since jobs in Lebanon are scarce and Iran is in much worse economical situation than Lebanon.