Ghassan Salamé announces his bid to head up UNESCO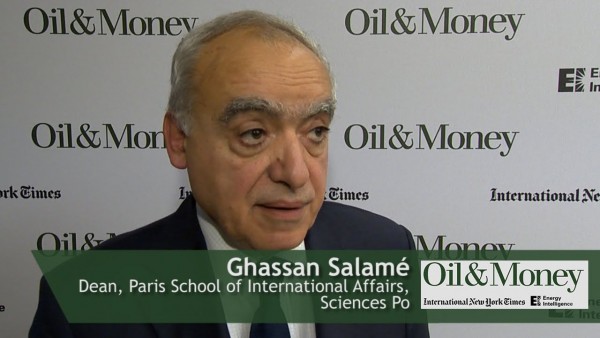 Ghassan Salame', a former minister of culture has announced his bid for leading the United Nations Educational, Scientific and Cultural Organization ( UNESCO) that is based in Paris.
He revealed his plan during an interview with LBCI TV on Thursday.
If chosen, he would replace Bulgaria's Irina Bokova, whose term expires in 2017 and who has been nominated for the post of U.N. secretary-general.
The U.N.'s next chief will take up his or her post on January 1, 2017, replacing Ban Ki-moon who has held the job for two five-year terms ( 10 years).
Salameh who was minister of culture in 2000-2003 is the Dean of the Paris School of International Affairs (PSIA) and professor of International Relations at Sciences Po, Paris (1986-) and Columbia University, New York ( 2008- ).
He has also served as special adviser to the U.N. secretary-general and as the political adviser to the U.N. mission in Iraq.
He is the co-chairman of the board of the International Crisis Group and the founding chairman of the Arab Fund for Arts and Culture.
Salamé also taught international relations at the American University of Beirut and Saint Joseph University in Beirut .
Salamé is the author of (inter alia) Quand l'Amérique refait le monde; Appels d'empire: ingérences et résistances à l'âge de la mondialisation; State and Society in the Arab Levant, and editor (inter alia) of Democracy Without Democrats: Politics of Liberalization in the Arab and Muslim World; The Politics of Arab Integration and The Foundations of the Arab State. His essays have been published in Foreign Policy, Revue française de science politique, European Journal of International Affairs, The Middle East Journal and other scholarly journals.
Born in 1951 in Lebanon, he studied law (Saint Joseph University, University of Paris); literature (PhD, University of Paris); and political science (PhD, University of Paris).