Hezbollah slams Saudi Arabia over labeling the party a "terrorist" group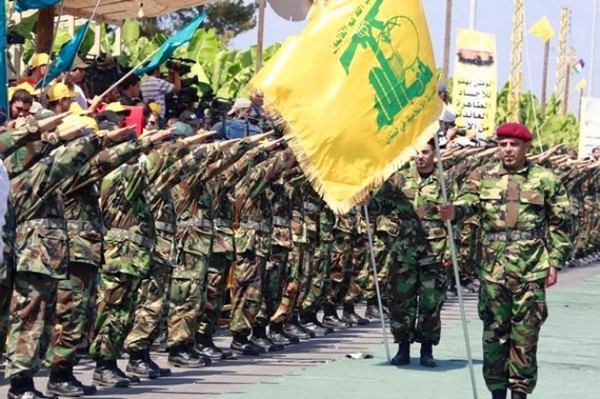 The Hezbollah Parliamentary bloc   on Thursday slammed Saudi Arabia's labeling of the party   a "terrorist" group calling it  one of the "most ridiculous" decisions that have been taken by the kingdom.
"The Saudi regime's designation of Hezbollah MP as a terrorist organization is one of the most ridiculous innovations of this flabby regime that has lost its balance," said the bloc in a statement issued after its weekly meeting.
"This is an endorsement of Israel's approach and a cover for its aggression against Lebanon, especially after Saudi Arabia dissociated itself from approving the clause on 'solidarity with Lebanon in the face of Israeli aggression' in the latest statement of the Arab foreign ministers in Cairo," The Hezbollah Parliamentary bloc added.
Accusing Riyadh of "blatant interference" in the internal affairs of Lebanon, Syria, Iraq, Bahrain and Yemen, the bloc said Saudi Arabia is "continuing to incite against and oppress anyone who criticizes or opposes its policies and anyone who dares ask it to correct its stance and improve its behavior."
The Hezbollah Parliamentary bloc also accused the kingdom of "using the gangs of takfiri terrorism recklessly and maliciously with the aim of fragmenting the region and weakening its capabilities."
"These are sufficient indications on the confusion and bankruptcy of this regime and its entanglement in unrest, chaos and subordination to foreign forces," the bloc added.
The extremist  Shiites refer to the Sunnis as Takfiriris  while the  extremist Sunnis refer to the shiites as  apostates  essentially meaning the same thing "  Dissenter".
Saudi Arabia was not the only country to label Hezbollah a terrorist Group . All the Arab Gulf countries branded Hezbollah a terrorist group and  so did the Arab League.
Saudi Arabia started a series of measures against Hezbollah and Lebanon on February 19 when it announced that it was suspending around $4 billion in aid to the Lebanese army and security forces over "hostile" Lebanese positions resulting from "Hezbollah's stranglehold on the State " and  Foreign Minister Gebran Bassil's refusal to vote in favor of Arab League resolutions condemning attacks against the Saudi   embassy i and consulate in Iran.
Bassil who heads up the Free Patriotic Movement is a staunch ally of Hezbollah
Saudi Arabia and 4 other Arab Gulf countries have also issued travel advisories against travel to Lebanon.
A number of Lebanese expatriates with links to Hezbollah have also been deported.
And today Kuwait authorities  started to prepare lists of Hezbollah supporters to prevent their arrival in the country and others in anticipation of their deportation, reported the Kuwaiti al-Rai newspaper on Thursday.
Security sources from Kuwait's state security general directorate revealed that the names include Lebanese, Syrians and supporters from other nationalities.
Once lauded in the Arab world as a heroic resistance movement that stood up to Israel, Hezbollah has seen its popularity plummet in Lebanon and among Sunni Muslims worldwide because of its military support for Syrian President Bashar Assad and for interference in the internal affairs of several Arab countries.
Several observers are of the opinion that Hezbollah has ceased being a resistance movement , has become Lebanon's number 1 liability and has been behaving for years as a mercenary army acting on orders by Iran.
Unfortunately all of this spells out more trouble and suffering for the Lebanese people who need to travel to the Arab Gulf countries since jobs in Lebanon are scarce and Iran is in much worse economical shape  than Lebanon.
Correction: CORRECTED TITLE : " PARTY " instead of "PATTY"