Russia froze delivery of S-300 system to Iran after it transferred advanced arms to Hezbollah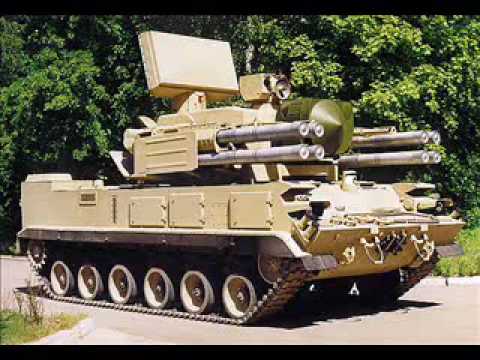 Russian President Vladmir Putin reportedly froze the transfer of the S-300 anti-aircraft missile system to Iran after receiving evidence from Israel that Tehran had transferred advanced weapons to Hezbollah.
The Kuwaiti newspaper al-Jarida published the unconfirmed report on Saturday, citing an unnamed source allegedly "familiar" with Putin
The source said that Putin scuppered the delivery after Israel showed that Iran had repeatedly attempted to transfer the SA-22 Greyhound short-range air defense system to the Lebanese-based militant group.
The report also said that Russian pilots claimed to have detected the presence of advance anti-aircraft systems in Hezbollah-controlled territory straddling the Syria-Lebanon border.
Israel, according to the report, has turned a blind eye to the Iranian-backed group's possession of the Soviet-made SA-5 Gammon surface-to-air missile system, known also as the S-200.
Russia and Iran signed a contract for the delivery of five S-300 batteries in 2007. But in autumn 2010, Russia's then-president Dmitry Medvedev banned the supply of the systems to Tehran amid escalating global sanctions against Iran's nuclear program. The contract, worth more than $800 million, was annulled and the advance payment returned to the Iranians.
Iran filed a $4 billion lawsuit in the Court of Arbitration in Geneva over breach of the contract. According to Russian Deputy Prime Minister Dmitry Rogozin, Moscow persuaded Tehran to withdraw the lawsuit after "long and tough negotiations."
In April 2015, shortly after the announcement of the Lausanne outline for the nuclear deal between world powers and Iran, Putin lifted the ban on S-300 deliveries to Tehran, over American and Israeli objections.
In August, Iran and Russia announced that the system would be delivered by the end of the year, with Russian Deputy Foreign Minister Mikhail Bogdanov saying at the time that "just technical details" remained to be agreed upon.
But according to a report by the Russian Government owned daily 'Russia Today' , the first batch of S300 waste be delivered in February ,
RT quoted Sputnik News Agency as saying that "Iranian Defense Minister Hossein Dehghan, who arrived in Moscow on February 15, would participate in the delivery ceremony."
"This month, Hossein Dehghan announced Tehran would get Russian air defense systems by the end of the year, which in Iran ends on March 20, 2016." RT also quoted Sputnik as saying.
S-300 systems have been deployed in a number of countries, including Algeria, Azerbaijan, Belarus, Cyprus, Kazakhstan and Vietnam. Russia last supplied S-300 systems abroad in 2010, when 15 squadrons were delivered to China.
Production of S-300 systems was then suspended as Almaz-Antey, the main manufacturer of Russian air defenses, launched production of the next generation S-400 systems.
Agencies