Republicans running out of options in their race to stop Trump, who they say is unfit for post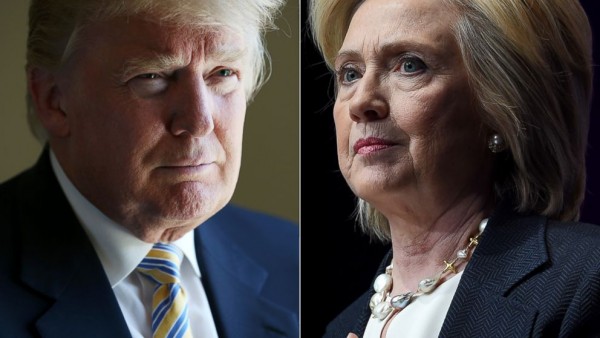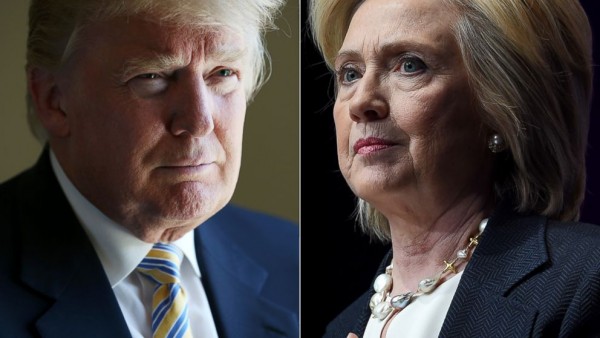 Senior Republicans are running out of options in their race to stop the Donald Trump bandwagon. Whether or not they succeed, the battle is likely to prove costly for the
Senior Republicans are running out of options in their race to stop the Donald Trump bandwagon. Whether or not they succeed, the battle is likely to prove costly for the Grand Old Party.
The real estate mogul and former reality TV star picked up a further seven states on Super Tuesday, the biggest day in the primary campaign, dubbed "Super Trumpday" by US media.
Trump won in Virginia, Arkansas, Alabama, Massachusetts, Tennessee, Vermont and Georgia, proving he can woo voters in both the liberal northeast and the conservative south.
He now leads the field with 285 delegates, with 1,237 needed for the nomination. Texas Senator Ted Cruz, his closest challenger, has 161. Marco Rubio, the senator from Florida, has 87. Ohio Governor John Kasich has 25, and retired neurosurgeon Ben Carson has eight.
"Trump's march to the nomination now looks like a stomp to the nomination," said FRANCE 24's international editor, Douglas Herbert, noting that the billionaire tycoon's victories in a broad spectrum of states suggested he had "cut across demographics, regions, religion and ideology, cutting into his rivals' turf".

Hue and outcry
The billionaire's dominance has rattled Republican leaders, who say he is unfit for the presidency and fear he would be trounced by Hillary Clinton – the likeliest Democratic nominee after she also won seven states on Tuesday.
Both Cruz and Rubio have launched furious verbal attacks on Trump in recent days, but some in the party establishment fear the anti-Trump campaign has come too late.
Republicans spent months largely letting Trump go unchallenged, assuming his populist appeal with voters would fizzle. Instead, he's only grown stronger, winning 10 out of the first 15 primaries and drawing support for some of his most controversial proposals – which include building a wall on the border with Mexico and temporarily banning all non-citizen Muslims from entering the US.
Such is his momentum now that his rivals' belated attacks are failing to pay off.
"Trump feeds on the hue and outcry against him," said Herbert. "The more shrill the attacks […], the more his poll numbers go up".
A recent slew of nationwide polls suggests support for Trump has soared among Republican voters. On the eve of Super Tuesday, a CNN opinion poll of GOP voters put him at 49%, more than all his opponents combined.
But Josh Kraushaar, a political editor at the National Journal, noted that Trump's score on Tuesday – averaging around 35% of votes cast – left him shy of poll figures.
"What we've seen [last night] is that Trump did very well but he has a ceiling," Kraushaar told FRANCE 24, arguing that the 65% of voters who picked other candidates were "more resistant" to the billionaire's fiery rhetoric.
Kraushaar noted that while Trump's poll ratings are on the upswing, surveys also show that a quarter of the Republican electorate "won't vote for him under any circumstances", while some would even cross over to the Democrats, provided they pick a moderate like Clinton.
He said efforts to block Trump would only intensify in the wake of Tuesday's vote, pointing to the creation of a new "Super PAC" of wealthy Republican donors who are expected to spend big in the coming weeks in a bid to stall the frontrunner's momentum.
The making of a party split
Tuesday's results did little to clarify which of two senators – Cruz or Rubio – might emerge as Trump's main challenger, with both vowing to fight on despite relatively disappointing performances.
Cruz, a firebrand conservative senator, won the biggest prize on Tuesday, his home state of Texas, as well as Oklahoma and Alaska. But his failure to win other southern states, considered prime territory for him, cast doubt on his ability to prevent Trump from luring away conservatives and evangelicals.
Rubio, the Republican establishment's preferred candidate, fared worse, taking only the Minnesota caucuses. His hopes are now on the March 15 primary in his home state of Florida, where, unlike Tuesday's contests, the winner will claim all the delegates.
"Florida is Rubio's Waterloo," said Kraushaar. "If he doesn't win Florida there's really no path for him to the nomination."
Should Rubio fail, the GOP might fall back on Governor Kasich, who needs a win in his home state on March 15 to breathe new life into his campaign. Either way, pundits predict the primary race is likely to go all the way to the party's convention in July.
"The emerging scenario in Washington is that the Republicans are going to take this to a contested convention," Kraushaar said, suggesting an ugly showdown between the pro- and anti-Trump camps was a likely outcome.
"If Trump doesn't come out as the nominee his supporters are going to be furious, but if he does then you have about a quarter of Republicans who won't vote for him," he said, describing the conundrum as a "no-win situation".
He added: "We're already seeing the making of a split within the Republican party – and it's good news for Clinton".
FRANCE24