Abou Zaki expresses concern about the fate of Lebanese expats in Saudi Arabia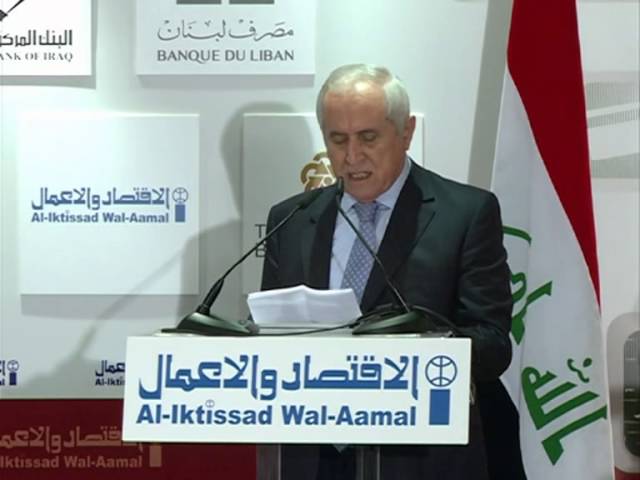 Raouf Abou Zaki, CEO of Al Iktisaad Wal Aamal Group which is very active in all the Gulf states said on Wednesday that the latest Saudi measures against Lebanon have a direct effect on the financial and economic situation
"The Saudi measures against Lebanon have a direct impact on the economic and financial situation in the country," Abou Zaki told the Voice of Lebanon radio (100.5).
"The damages have worsened and we fear for the fate of Lebanese expats in Saudi Arabia. Any measures taken against them will reflect negatively on the economy ," he added.
Abou Zaki's comments come   after Saudi Arabia decided last week to suspend a $4 billion grant to the Lebanese army and security forces and to review its diplomatic relations with Lebanon. The stance came after Lebanon's foreign ministry declined to vote in favor of Saudi-backed resolutions against Iran during two meetings of Arab and Muslim foreign ministers.
The Saudi move also followed fierce anti-Saudi statements by Hezbollah chief Hassan Nasrallah.
GCC bans travel to Lebanon
Kuwait called on its citizens in Lebanon on Wednesday to leave the country, making it the fourth Gulf country to ban travel to this country .
The Kuwaiti action comes after its allies in the Gulf Cooperation Council (GCC) Saudi Arabia, the United Arab Emirates, and Bahrain issued on Tuesday travel warnings to their citizens , citing "safety" concerns.
The step developed fears that the Gulf countries could escalate measures even further and expel Lebanese expats working there.
"So far there are no indicators that any measures have been taken against Lebanese workers in the Kingdom," assured Abou Zaki.
As for fears that Saudi Arabia could withdraw the deposits from Lebanon's banks, Abou Zaki stated: "Gulf deposits in Lebanon are not significant . The consequences are more moral than economic."
He concluded by saying: "The crisis will be long. But I rule out the possibility that relations between the two countries will be severed. The Lebanese government must take a clear unwavering stance towards the Kingdom."
Gulf deposits at the Central Bank of Lebanon amount to about $860 million , according to As Safir daily.
These government deposits were used to support Lebanon's  monetary stability and have given confidence for the cash and the Lebanese financial sector in previous years, added the daily.
About 70 percent of the remittances by Lebanese expats in the Gulf  come from  Saudi Arabia
The number of Lebanese expats working in the Gulf states are between  400,000 – 500, 000 and mostly in Saudi Arabia.