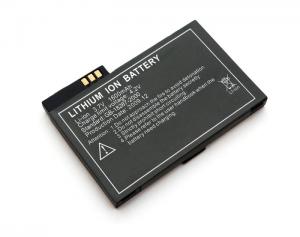 The U.N. aviation agency on Monday prohibited shipments of lithium-ion batteries as cargo on passenger aircraft, following concerns by pilots and plane makers that they are a fire risk.
Lithium metal batteries, which are used in watches, have already been banned on passenger planes globally. Lithium metal batteries, used in watches, are not rechargable while lithium-ion batteries, used in cell phones and laptops, can be recharged.
The International Civil Aviation Organization's 36-state governing council said the prohibition would be in effect as of April 1, and would be maintained until a new fire-resistant packaging standard is designed to transport the batteries. Lithium-ion batteries can still be transported on cargo planes.
The new packaging standard is expected by 2018, ICAO Council President Olumuyiwa Benard Aliu said in a statement.
The ban would be mandatory for ICAO member states.
Pilots and aircraft manufacturers are concerned that existing standards are not strong enough to contain lithium battery fires.
A 2015 working paper by an organization representing plane makers like Boeing Co found current firefighting systems on airliners could not "suppress or extinguish a fire involving significant quantities of lithium batteries."
But one dangerous goods expert familiar with ICAO's thinking questioned whether a ban on lithium-ion batteries would really make passenger planes safer. He said instances of such battery fires usually involved deliberate mislabeling by shippers.
"When the industry banned the shipment of lithium-metal batteries, we saw instances of them being passed off as lithium ion batteries," said the expert, who was not authorized to speak publicly. "Those people who are not complying now won't comply with a prohibition."
REUTERS
This error message is only visible to WordPress admins
Error: No connected account.
Please go to the Instagram Feed settings page to connect an account.