Those tarnishing Lebanon-Saudi ties don't represent the Lebanese people, envoy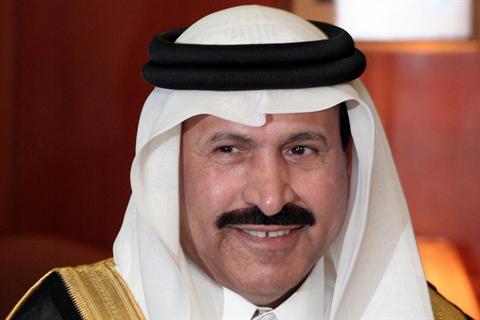 Saudi Ambassador to Lebanon Ali Awadh Asiri stressed on Tuesday in   remarks before a delegation of Future  Movement officials that Lebanon is "stronger than the scheming taking place against it."
He stated: "The sides that are seeking to tarnish ties between Beirut and Riyadh do not represent  the Lebanese people."
A Future  Movement delegation visited the embassy in a show of support in wake of the kingdom's decision to halt its aid to the Lebanese army after criticism that was directed against it by the Iranian backed Hezbollah  militant group and the stances of Foreign Minister Jebran Bassil at Arab League meetings.
"Saudi Arabia is keen on Lebanon's security and enabling its state to practice its duties," continued Asiri.
The diplomat said that the kingdom had demonstrated its intentions towards Lebanon through actions, adding: "The delegations that have visited us are a reflection of the Lebanese people's keenness on Lebanese-Saudi ties."
All the Lebanese are keen on preserving their country's Arab identity, remarked the diplomat.
Saudi Arabia announced on Friday that it has canceled it $4 billion  grant to the army, drawing a wave of condemnation in Lebanon against Hezbollah and FM|PM chief Gebran Bassil, a staunch ally of the Iranian backed group
The foreign minister had abstained from voting on Arab League and world Muslim body statements condemning attacks by protesters on Saudi Arabia's embassy and consulate in Iran. The minister had also objected to a phrase describing Hezbollah  as "terrorist" in the Arab League statement.