Mohamed Hassanein Heikal, Prominent Egyptian Journalist, Dies at 92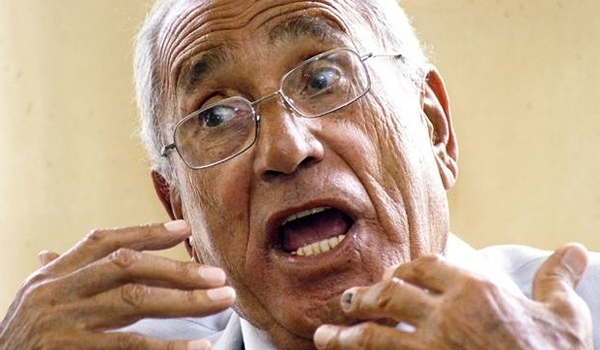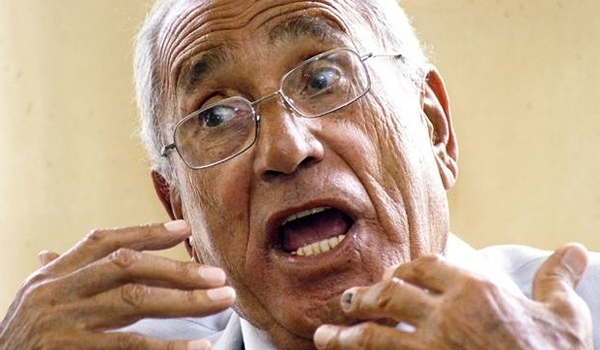 He wrote 40 books — often as a firsthand witness to history — on the Iranian revolution, the Israeli-Palestinian peace talks and other matters. And, partly protected by his singular place in Egyptian history and letters, he became a thorn in the side of subsequent Egyptian presidents who sought to repudiate Nasser's legacy.
Mr. Heikal initially served as something close to a mentor to Nasser's successor, Anwar el-Sadat. ("I simply talk to the president without inhibitions," Mr. Heikal told a New York Times correspondent in 1971, before excusing himself to take a phone call from Sadat himself — "greeting Sadat with a burst of uproarious pleasantries," the correspondent noted.)
But Mr. Heikal broke with the new leader over his peace with Israel and his turn toward the West. In 1981, Sadat jailed Mr. Heikal to silence him. Sadat was assassinated a month later, and his successor, President Hosni Mubarak, promptly freed Mr. Heikal.
Mr. Heikal later insinuated that Sadat might have played a role in Nasser's death, suggesting a possible poisoning, although at other times Mr. Heikal disavowed that theory. He also wrote an account of Sadat's assassination, "Autumn of Fury," that portrayed the killers' plot as part of a broad national reaction to Sadat's policies. Reviewing the book for The Times, Edward Mortimer said it "stops short of explicit admiration for their deed — but only just."
Mr. Heikal was also candid in his criticism of the president who had freed him. He publicly argued as early as 2002 that Mr. Mubarak, then 74, should not seek a fifth six-year term in 2005 or groom his son Gamal to succeed him. Mr. Mubarak persevered against that advice, and an uprising against his long rule removed him from power in 2011.
Mr. Heikal always described himself as a journalist, first and foremost. But his unique role as a participant in, and a chronicler of, Egyptian history drew politicians of all stripes — liberals, nationalists, even Islamists — to seek his counsel. After Mr. Mubarak's ouster, a delegation of senior leaders of the Muslim Brotherhood visited Mr. Heikal's country home outside Cairo to confer with him, and Mohamed Morsi, who was elected president in 2012, was one of them.
Mohamed ElBaradei, the Nobel Prize-winning diplomat and a leader of the opposition to Mr. Morsi, visited Mr. Heikal in his apartment overlooking the Nile to grouse about the Morsi presidency and strategize about alternatives.
And in September 2013, General Sisi — then the defense minister who had led the military takeover that removed Mr. Morsi that July — personally presented Mr. Heikal with a cake to celebrate his 90th birthday.
For better or worse, Mr. Heikal "remained the intellectual godfather of a set of ideas and a period in history that many Egyptians perceive to be one of progress, dignity and national prestige," Steven A. Cook, a scholar of Egypt at the Council on Foreign Relations, wrote in an email.
Born on Sept. 23, 1923, in Cairo to a wheat merchant who lived in the Nile Delta province of Qalyubia, Mohamed Hassanein Heikal —known in Egypt by his three-part name — turned away from the family business to seek a broader education at the American University in Cairo.
He is survived by his wife, Hedayet Olwi; three sons, Hassan Heikal, a former co-chief executive of the Cairo-based investment bank EFG Hermes; Ahmed Heikal, a founder of the Cairo-based private equity firm Citadel Capital; and Ali Heikal, a doctor; and seven grandchildren.
Mr. Heikal started his career in journalism at an English-language publication, The Egyptian Gazette, which sent him to cover the Battle of El Alamein. But he quickly moved to one of Cairo's leading Arabic-language newspapers, and by the age of 24 he had won fame across the Arab world for his dispatches from the 1948 Arab war with Israel.
That is also when he first met Col. Gamal Abdel Nasser. "I have read your articles," the colonel told him tersely, Mr. Heikal later recalled. "I expected to meet an older man."
Their friendship began in 1951, when Nasser visited Mr. Heikal's office to borrow a book he had written about Iran and tap his expertise. "The whole Egyptian underground was in contact with me," Mr. Heikal later recalled.
But Mr. Heikal said he first realized an Egyptian coup was in the works only at the last moment, when he ran into Nasser at the home of an Egyptian Army general.
"The army failed in 1948 defending its honor. Now it does not even have its honor," Mr. Heikal recalled saying, to which Nasser replied: "What do you suggest we do? Do you want the army to make a coup d'état?" Three days later, on July 22, 1952, Nasser did precisely that.
In an interview in 2014, Mr. Heikal recalled giving advice to Mr. Sisi, then the defense minister, after he led the military ouster of President Morsi the previous year. Mr. Heikal said that he had advised Mr. Sisi not to rush too quickly toward the messy complications of elections. He said he told Mr. Sisi that he should seek some other public demonstration of a popular mandate to lead Egypt — advice that may have called to mind the rallies and plebiscites of Nasser's era, six decades before.
Mr. Sisi's response to that advice, Mr. Heikal said, was a speech he gave on July 24, 2013, asking Egyptians to march in street demonstrations that would provide him a "mandate" to confront violence and terrorism. His speech was universally understood as an appeal for public support to crush the Islamist opposition to the military takeover, and historians said it echoed speeches Mr. Heikal had once written for Nasser, who waged an earlier crackdown on Egypt's Islamists shortly after coming to power.
In his final television interviews before his death, however, Mr. Heikal also sounded notes of warning to President Sisi, who is struggling to defeat a militant insurgency based in the Sinai Peninsula and to halt a steep economic decline.
"The man is optimistic," Mr. Heikal said of Mr. Sisi in a December interview with the television host Lamees el-Hadidi. "But I think the gap between optimism and the facts need to be reduced."
"The people are accepting reality because there are no alternatives," he added. "I think the policies on display are not enough to convince people that there is a satisfying future."
NY Times