In protest against Hezbollah's stance Saudi Arabia halts $4 billion arms deal for Lebanon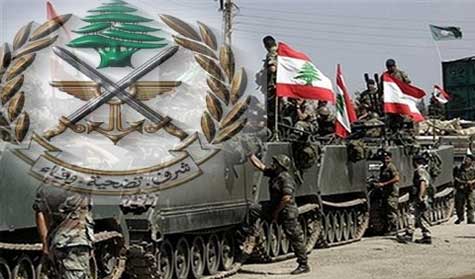 Saudi Arabia said Friday it has halted a $3 billion program for military supplies to Lebanon in protest against Hezbollah, the Shiite militant group fighting in support of Syria's regime.
In light of positions taken by Hezbollah the kingdom proceeded to "a total evaluation of its relations with the Lebanese republic", an unnamed official told the Saudi Press Agency.
It added that the remainder of a $1 billion financing package for Lebanese security forces had been suspended, in a separate decision.
The $3 billion program financed military equipment provided by France.
The surprise announcement by the state-run Saudi Press Agency, comes as deeply divided Lebanon struggles to handle the fallout from neighboring Syria's raging civil war.
A Lebanese military source told AFP that the "Lebanese army command hasn't been informed" of the Saudi aid halt.
Lebanon received the first tranche of weapons designed to bolster its army against miliatnt threats, including anti-tank guided missiles, in April last year but the program then reportedly ran into obstacles.
Alleged leaders of Lebanon-based Hezbollah are under sanction by Saudi Arabia.
Hezbollah is supported by Iran.
Riyadh cut diplomatic ties with Tehran last month after demonstrators stormed its embassy and a consulate following the Saudi execution of a Saudi Shiite.
Lebanon's stance at Arab league
Also during the January 10 Arab League emergency meeting of foreign ministers, called by Saudi Arabia to discuss measures to be taken against Iran's "terrorist acts" and its aggression against the kingdom, Lebanese Foreign minister Gebran Bassil abstained from voting on a resolution denouncing Iran's threatening actions that was supported by all other member states.
Bassil is the president of the Free Patriotic Movement, which is one of the strongest allies of the Iran-backed militant Hezbollah group in Lebanon.
AFP