Hariri is back in Lebanon to attend 11th commemoration of his father's assassination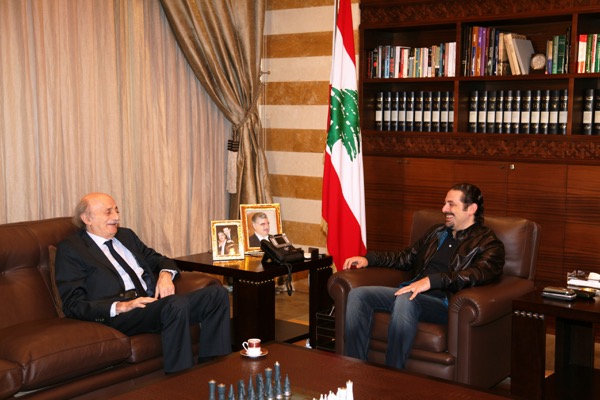 Former Lebanese Prime Minister and Future Movement leader MP Saad Hariri arrived in Beirut on Sunday to participate in the commemoration of the assassination of his slain father former Prime Minister Rafik Hariri, National News Agency reported on Sunday.
He reportedly arrived in Beirut at dawn from his self-imposed exile in Riyadh for the occasion and is due to speak later in the day at 11th commemoration of his father's assassination that will be held at 4:30 pm in BIEL
Hariri kicked off his first meetings with officials at the Center House where he held talks with Democratic Gathering chief MP Walid Jumblatt in the presence of the latter's son Taymour and Nader Hariri and the talks focused on the latest developments.
He later met with head of the Future Movement parliamentary bloc former PM Fouad Siniora in the presence of Interior Minister Nouhad al-Mashnouq, Social Affairs Minister Rashid Derbas, Minister of State for Administrative Development Nabil de Freige, Grand Mufti of the Republic Abul Latif Daryan, a number of lawmakers, Beirut Police chief Mohammed al-Ayoubi and other prominent figures.
Rafik Hariri was killed by a massive bomb explosion on February 14, 2005 in downtown Beirut.
There is a lot of speculation in the media about who is going to be present at the Biehl ceremony and what he is going to say in his speech with regards to the presidency.
NNA reported that Marada Movement leader Suleiman Franjieh called Hariri upon arrival in Beirut to welcome him to Lebanon and offer his condolences.
Reports circulated last week that Hariri may officially announce today his endorsement of Franjieh's presidential candidacy.
Lebanese Forces leader Samir Geagea tweeted on Sunday that he won't allow Hariri to be assassinated twice
Hariri's tomb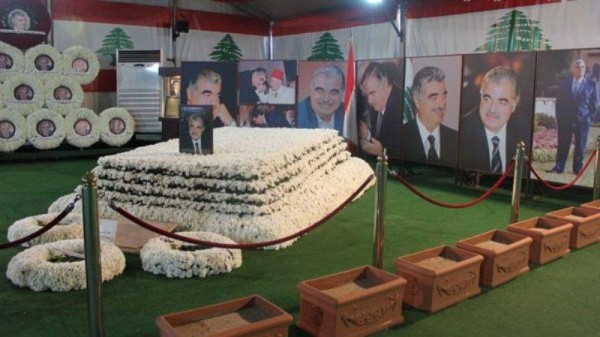 A large number of prominent Lebanese visited Rafik Hariri's tomb on the 11th commemoration of his assassination, NNA reported
Among the personalities present were: Minister of Interior Nohad Mashnouk, Secretary General of Future Movement Ahmad Hariri, various deputies and figures from March 14 Camp, numerous social, intellectual, spiritual and media personalities.
Prayers were held at his grave and the tombs of his fallen comrades, including slain leaders Wissam al Hassan and Mohammad Shatah.

AT 12.55 p.m., the exact hour of his assassination, a torch was lit at the murder site in Saint George areanof downtown Beirut