Venezuela's Maduro could be replaced over economic crisis this year: Opposition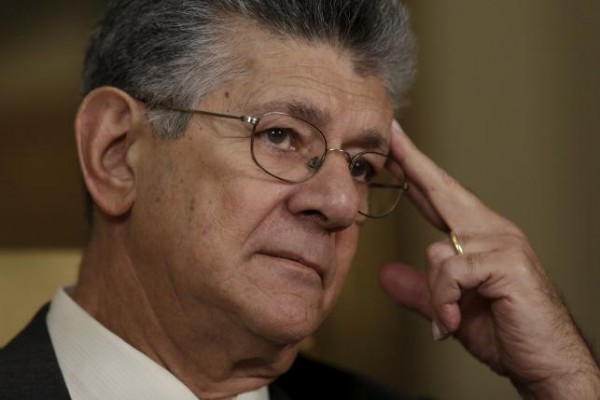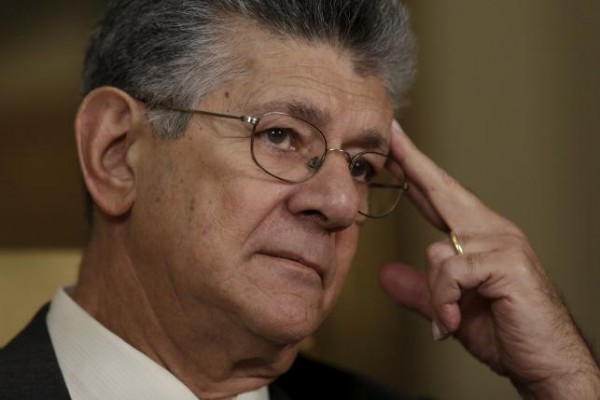 President Nicolas Maduro is unlikely to complete his six-year term, and could even be replaced this year, as Venezuela's economic crisis worsens, the head of the new opposition-led congress said on Tuesday.
Oil-producing Venezuela is suffering the world's steepest inflation, an economic recession, and shortages of basic goods including flour and pharmaceutical products.
Voter anger over the crisis propelled Venezuela's opposition last month to win a majority in the legislature, where it is piling pressure on Maduro's near three-year administration.
"In this situation I don't think he'll finish (his term)," Henry Ramos, president of the National Assembly, said in an interview. "The crisis is swallowing him up."
Speaking in a side room of his office, the rambunctious 72-year-old lawyer and career politician said the real culprit of the crisis is the state-led system championed by late leftist leader Hugo Chavez.
Maduro and his cabinet, however, laud Chavez and blame the recession on a so-called "economic war" they say is being waged against them by unscrupulous businessmen in league with the opposition.
"If they insist, as they are, in holding on to a model that has failed in all senses, then the response is obvious: the ones causing a crisis have to leave; otherwise we'll never overcome it," said Ramos.
"We've insisted that the solutions to the crisis have to be democratic, constitutional, pacific and electoral. Nothing else," he added.
SIX-MONTH DEADLINE
The MUD opposition coalition has agreed to find the best way to remove Maduro from office in the first half of the year, though Ramos was coy on details.
The opposition may push for a recall referendum later this year to remove Maduro and force a new election. The constitution allows for such a vote halfway through a president's six-year term.
"We've given ourselves six months to find a constitutional exit," Ramos said, stressing that the unraveling economy makes his removal all the more urgent.
"The simple political calculation 'let's leave him for three more years so he finishes burning himself in his own oil' seems very irresponsible to me," said Ramos, whom Maduro calls a "fascist dinosaur."
"What would the next president inherit in three years? A cemetery," he added.
Ramos said Congress will also press forward with an amnesty law for jailed politicians, including opposition leader Leopoldo Lopez, despite Maduro's vow to veto such legislation.
"The president said 'no.' The assembly … will say 'yes,'" he said.
REUTERS