U.S. officials not sure a Lebanese president will be elected next month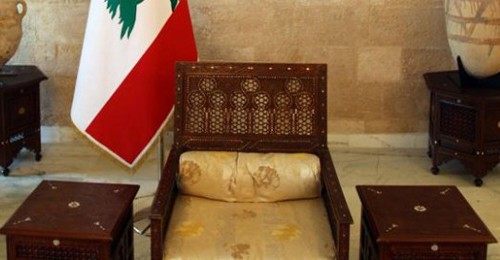 U.S. officials have  warned that the prolonged vacuum does not fall in Lebanon's interest.
The officials, who are involved in Mideast affairs, told An Nahar's Washington correspondent that they were not sure if the current focus of Lebanese officials on pushing the candidacies of Change and Reform bloc leader MP Michel Aoun and Marada Movement chief MP Suleiman Franjieh would lead to the election of a new president.
One of the officials said that the U.S. stance has not changed. "We won't back any particular   candidate and we remind everyone that the vacuum, if it continues, it won't be in Lebanon's interest."
But the official stressed that candidates should "publicly commit to some principles such as (U.N.) Security Council resolutions linked to Lebanon, in addition to internal agreements, in particular, the Baabda Declaration and the policy of dissociation."
The Baabda Declaration, which was announced in 2012 following all-party talks held during the presidency of Michel Suleiman, calls for dissociating Lebanon from the regional events , especially the conflict in Syria.
On Monday, Lebanese Forces chief Samir Geagea who was the first to announce his presidential candidacy  endorsed the candidacy of Aoun, his long-time rival, which prompted the majority of March 14 alliance officials to hold onto their support for Franjieh, and the Democratic Gathering bloc to continue its backing for MP Henri Helou.
The February 8 session will most probably be boycotted by March 8 and 14 lawmakers over their fears that the results would not be in their favor, An Nahar daily predicted on  Friday.
The newspaper quoted parliamentary sources as saying that if the session was held, then the votes for the most powerful candidates Aoun and Franjieh will be very close.
Kanaan /Geagea
Change and Reform bloc MP Ibrahim Kanaan urged on Friday political parties to "take advantage" of the agreement that was reached on Monday between  Geagea and  Aoun.
He said after holding talks with Geagea at Maarab: "The agreement should be expanded to include all political blocs."
"We cannot exclude anyone and we urge all sides to support the agreement," he added.
Since Monday's Maarab meeting, Change and Reform officials have been holding talks with numerous political figures to persuade them to support Geagea's endorsement.