I.S. group is in a fragile position, says French defence minister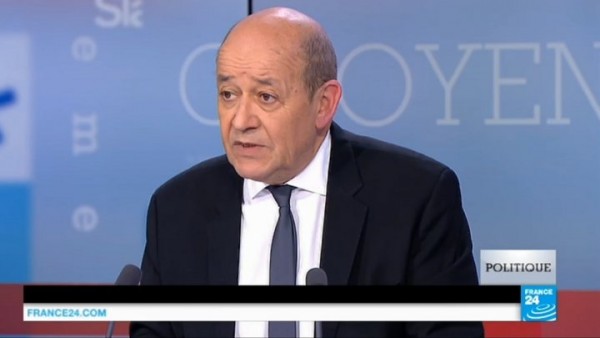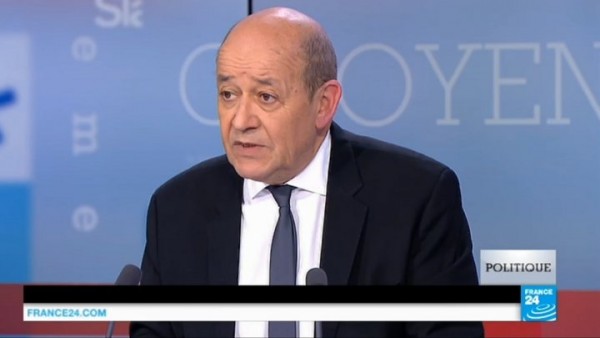 French Defence Minister Jean-Yves Le Drian discussed a range of issues in an exclusive interview with FRANCE 24 on Thursday, including the fight against the Islamic State (IS) group and Russia's role in the Syrian crisis.
Le Drian sat down with FRANCE 24 a day after meeting with defence ministers from six other countries and agreeing to intensify the campaign against the IS group in Iraq and Syria. Here are some highlights from the interview:
The fight against the IS group in Iraq and Syria

In the fight against the IS group, Le Drian stressed the importance of "breaking the axis" between the organisation and its strongholds in the Syrian city of Raqqa and the Iraqi city of Mosul. He added that even though the IS group was no longer making advances, the US-led coalition was still far from defeating the group. "Daesh is in a very fragile position but we must remain very careful," he said, using an alternative name for the IS group.
Le Drian estimated the IS group had lost "15 percent of the land it had seized", but said that more needed to be done to fight militants on the ground. "The coalition's strategy is to train Kurdish and Iraqi forces so they can efficiently take back territory from Daesh," he said.
The defence minister also backed the idea of a "counter-communication" campaign, which would highlight "the IS group's failures", such as the organisation's recent losses in the Iraqi cities of Ramadi and Sinjar. "We must also use anti-Daesh propaganda as a means of both ideological and intellectual counter-terrorism. It's another form of war that we must also wage," he added.
Russia's role in Syria
Le Drian called on Russia to "clarify" its position on Syria, and urged the military to focus its airstrikes on Islamic State group targets instead of on Syrian rebel forces, which he said were prone to fighting the IS group. "The enemy is Daesh," he said.
He added that any collaboration with the Russians would depend on their attitude. "There can't be cooperation without clarification," he said.
Prolongation of France's state of emergency

Le Drian said that he thought it was a good idea to extend France's state of emergency, which is due to expire on February 26. "[It's] useful right now, because it contributes to our security… We need to constantly be on guard against everyday threats," he said.
The state of emergency was put into place following the November 13 attacks in Paris, which were claimed by the IS group.
FRANCE24