Samaha back at court for questioning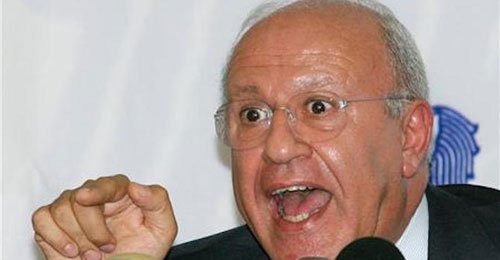 Former Information Minister Michel Samaha was back at the Military Court of Cassation to answer a series of questions on the transfer of explosives from Syria to Lebanon for the purpose of carrying out terrorist acts.
Samaha's appearance in court came as the families of Islamist prisoners, who have been demanding their freedom under conditions similar to Samaha's release, held a sit-in.
The protesters held placards calling for "justice" and "general amnesty."
Talking to a TV station, a protester urged the authorities to release all the Islamists held in Roumieh prison. Another asked for speedy trials.
Samaha's trial was adjourned to February 4.
Last week, he was released on bail from prison under the controversial Military Court ruling that outraged many Lebanese officials
Under the 150 million Lebanese pounds ($100,000) bail conditions, Samaha, 67, would be barred from leaving the country for at least one year, speaking to the press or using social media.
The ex-minister was arrested in August 2012 and charged with attempting to carry out "terrorist acts" over allegations that he and Syrian security services chief Ali Mamluk transported explosives and planned attacks and assassinations of political and religious figures in Lebanon.
Samaha, Shaaban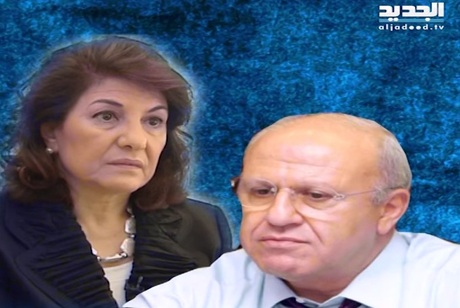 Around three years after media reports revealed that Lebanese investigators were probing phone calls between Samaha and Syrian President Bashar Assad's adviser Buthaina Shaaban, the recordings were leaked to local TV networks on Wednesday.
The audio leaks follow several videos that were broadcast in the wake of Samaha's release on bail from prison under a controversial Military Court ruling that has sent shockwaves across the country.
Both Samaha and Shaaban use ambiguous and suspicious terms in the two phone calls.
"It would be great if we can finish and leave by the evening," Samaha tells Shaaban in the first phone conversation.
"I have something to do and I need to go do it in order to start the work … You got me, right?" Samaha adds to justify why he needed to leave Syria for Lebanon the next day.
"Yes, I understand what you mean. May God give you strength … I need to give you the thing that I said I would give to you," Shaaban answers him.
In another phone call with Samaha, apparently initiated by Shaaban, the Syrian president's adviser asks about the whereabouts of the ex-minister and former General Security chief Jamil al-Sayyed who was apparently with him in Syria.
"Tell me what is needed," Samaha replies. "What is needed is that we go to the interior minister," Shaaban tells him.
"Can I ask you to come pick him (al-Sayyed) up from in front of the Sheraton Hotel, I'm not going," Samaha says at that point.
"I have another thing to do and I don't want to let him know of it. It has to do with the main issue that we had discussed," Samaha tells Shaaban, again referring to al-Sayyed.
On Friday, al-Sayyed announced the end of his friendship with Samaha, accusing him of betraying his trust.
"Michel Samaha betrayed my trust and erred against me when he accompanied me from Damascus with him knowing what he was hiding in his car," al-Sayyed said, referring to the explosives that Samaha smuggled in his car's trunk from Syria to Lebanon.