Speculation about the fate of the Saudi grants continues in Lebanon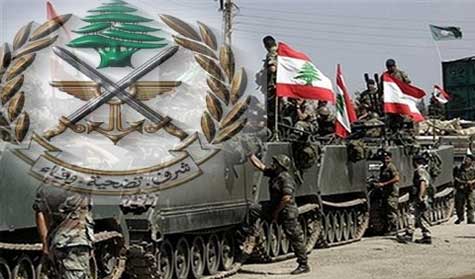 There has been a lot of speculation in the Lebanese media about the fate of Saudi Arabia's grants for the Lebanese army.
The pro-Hezbollah and Iran media has been the source of the speculation  specially  since the Arab League 's  meeting  of Jan 10 where Lebanon Foreign minister Gebran Bassil  sided against Saudi Arabia.
During the  January 10 Arab League emergency meeting of foreign ministers, called by Saudi Arabia to discuss measures to be taken against Iran's "terrorist acts" and its aggression against the kingdom, Lebanon abstained from voting on a resolution denouncing Iran's threatening actions that was supported by all other member states.
Saudi Arabia granted the Lebanese Army $ 4 billion worth of arms, ammunition and training. This was done in 2 stages . Stage 1 called for $3 billion worth of arms  to be supplied by France and according to the most recent reports the French will be delivering the majority of the arms under this deal this coming April. Stage 2 called for one $ Billion worth of arms that could be supplied from several sources . The Lebanese army has been negotiating the contracts under this grant .
Former Lebanese PM and Future Movement leader Saad Hariri  who was  instrumental  in securing the one $billion  Saudi grant for the army  expressed regret on Lebanon's abstention from voting on the Arab League statement that denounced Iran's acts against Saudi Arabia, Hariri's press office said in a statement last  Monday.
"The abstention of Lebanon's Foreign Minister to vote on the Arab League's resolution does not reflect the opinion of the majority of the Lebanese who are suffering from the Iranian interference in their internal affairs," Hariri's press statement said.
"The majority of the Lebanese exchange feelings of solidarity with Saudi Arabia which is recognized for its supporting stances during times of crises and after each Israeli aggression against Lebanon," he added.
"We are in front of a stance that only serves to appease Iran and harms Lebanon's history with its brethren Arabs," added the ex-PM.
The pro-Hezbollah daily As Safir  reported on Monday that the one $billion  grant has been frozen and that  Riyadh has halted the transfer of funds.
It reported that its sources confirmed that the bulk of this grant has not been put into implementation for reasons that remain unknown by the Lebanese side.
But last week the Lebanese Defense minister  Samir Moqbel confirmed that both grants are on track .