Mohammed bin Nayef, Saudi strong man in a power struggle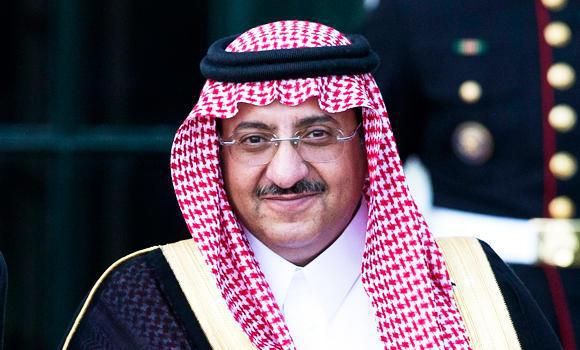 BY:Simeon Kerr
The day after last week's execution of a Shia dissident in Saudi Arabia, a killing that sent tremors through the Middle East, police were dispatched to quell unrest in his village of al-Awamiya. Enraged followers of Nimr al-Nimr, the Shia cleric, long a thorn in the side of the Saudi royal family, railed against the interior minister, Crown Prince Mohammed bin Nayef, the man most directly associated with security in the kingdom.
The prince is the son of the late Nayef bin Abdulaziz, the long-time security chief and powerful royal who presided over numerous crackdowns, earning the wrath of freedom activists.
Prince Mohammed, known in international circles as MbN, might have held a personal grudge against Nimr, who had rejoiced when his father Nayef died in 2012. But few observers believe the carefully calculating MbN would have enthusiastically endorsed a decision that threatens reprisals at home and in the region, where Saudi-Iranian rivalry plays out across several volatile fronts. This was the first mass execution of political opponents since 63 religious extremists were publicly beheaded for the 1979 siege in the Grand Mosque of Mecca.
Yet MbN is in the eye of the storm as the Middle East plunges deeper into crisis. A nephew of King Salman, the ultimate decision maker, he is responsible not only for domestic security but also for Saudi Arabia's policy in Syria, a main battleground in the confrontation with Iran.
In the new Saudi regime led by King Salman, enormous power has been vested in Mohammed bin Salman, the monarch's son and deputy crown prince. But it is on the steady hand of MbN that western allies are relying to maintain stability in the kingdom.
He was appointed second in line to the throne by King Salman in April last year, highlighting the monarch's determination to pass power to the younger generation of princes after decades of rule by ageing leaders.
The 56-year-old MbN, a close ally of the US, is best known for his role as counter-terrorism chief in his father's interior ministry, where he presided over the crackdown against al-Qaeda, when the terrorist network launched a violent campaign in Saudi Arabia in 2003.
When public unrest broke out in 2011, the reaction was brutal. Human rights groups claimed that the security forces used live ammunition against unarmed protesters and that mass arrests later led to torture to extract confessions.
The quietly-spoken prince may brook no dissent, but he also understands that Saudi leaders need to consult with their people. That was on show last year when he paid condolences in the tense city of Qatif in the eastern province, home to the kingdom's Shia minority, after an Isis suicide bomber killed 21 Shia worshippers at a mosque.
MbN was accosted by one of the victims' brothers. Taken aback, he punctuated his response with a gentle tap on the man's chest: "The security services will crack down on those who oppose [the state] whoever they are," he said.
One western executive who dealt with MbN in the past says the US-educated prince is "extremely approachable", helping protect overseas interests through the tumultuous years when extremist attacks included mass slaughter at a housing compound and the dragging of an oil engineer to his death behind a speeding car.
His counter-terrorism role exposed him to four assassination attempts, including one in 2009 when he was slightly injured when a suicide bomber concealed explosives up his backside.
Since that attack, he has also taken his own security more seriously. Activists, who say they have spoken to the prince via closed circuit television screens for safety reasons, call him the Wizard of Oz.
As crown prince, MbN should have immense power. Over the past year, however, he has been losing influence to his younger cousin, Mohammed bin Salman. The 30-year-old is tasked with rushing through radical financial reforms to stem the haemorrhaging of foreign reserves as oil prices slump to
11-year lows, but has also been playing an important role in foreign policy.
MbN's court has been merged with that of the king and one of his close advisers was removed from cabinet in September. Whispers of a power struggle are never far from the lips of Riyadh's chattering classes. Some analysts assume that, at some stage, MbN may be moved aside in favour of Mohammed bin Salman if the king's health deteriorates. Others say that tensions between the cousins are exaggerated and succession could follow a more straightforward script, with MbN becoming king and appointing Mohammed bin Salman as his crown prince.
"The power struggle has looked rather one sided," says Neil Partrick, the editor of an upcoming book on Saudi foreign policy. "The crown prince ostensibly runs political and security affairs, but is largely reduced to running the interior ministry."
Yet the interior ministry remains a significant power base and MbN retains good relations across the ruling family. Father of two daughters, he presents no dynastic competition to other members of al-Saud. If he reigns, he cannot pass the throne to his progeny.
"MbN is very much the strong man who would bring stability," says one western observer. "But is the region getting what it needs right now?
FINANCIAL TIMES