Saudi Arabia blocks Al-Manar and Al-Mayadeen TV channels, websites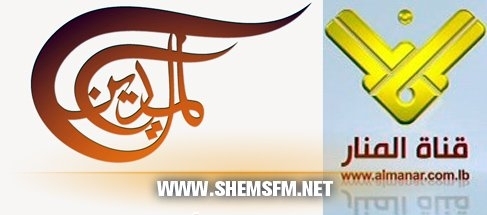 The Saudi Culture and Information Ministry blocked on Tuesday Hezbollah's Al-Manar Website across the kingdom.
The Saudi ministry followed Arabsat which blocked Al-Manar and Al-Mayadeen TV channels' broadcasting.
Al-Manar is Hezbollah's mouthpiece and Al Mayadeen is closely associated with Hezbollah and the Syrian regime .
This development comes after Hezbollah attacked Saudi Arabia following the execution of Saudi Shiite cleric Nimr al-Nimr.
On Sunday, Hezbollah chief Hassan Nasrallah launched one of his fiercest verbal attacks to date against Saudi Arabia over its execution of al-Nimr, as he warned against turning the issue into a Sunni-Shiite conflict.
"The execution (Saturday) of Sheikh Nimr al-Nimr reveals to the world the real criminal, takfiri and terrorist face of Saudi Arabia," Nasrallah said.