Franjieh officially announces his presidential bid, says unlike Aoun, Hezbollah has plan "B"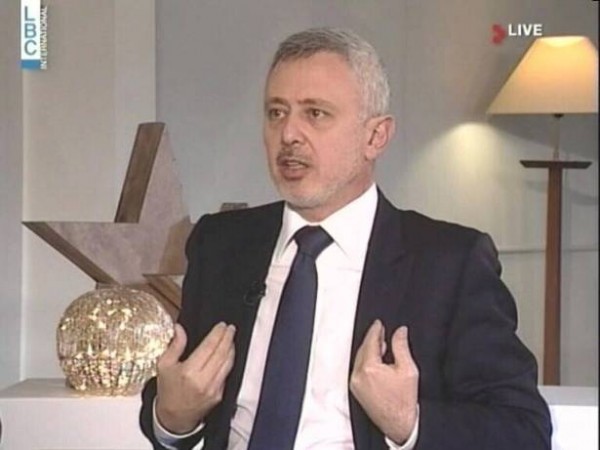 Marada Movement leader MP Suleiman Franjieh officially announced his candidacy for Lebanon's presidency, but denied he was splitting from his longtime ally Michel Aoun, even though he acknowledged  that their relation has been abnormal for the past  two years
"Today more than ever before, I consider myself to be a presidential candidate too  but I will let General Aoun take a shot at it. For the meantime   , I will coordinate the issue with my allies," Franjieh told the host Marcel Ghanem on LBCI talk show Kalam Ennass  Thursday night.
I consider myself and Aoun as one in this plan."
It was the first time Frangieh explicitly acknowledged that he was seeking the presidency since he emerged as a potential candidate following a secret meeting with Future Movement leader Saad Hariri in Paris last month.
"I went to Paris with a clear conscience and I returned with a clear conscience, " he noted,  in reference to his meeting with Hariri
He also revealed that his March 8 allies Hezbollah chief  Hassan Nasrallah and Speaker Nabih Berri were "in the picture of all the developments."
"March 14 made a serious presidential initiative and we dispatched a member of the (Marada) movement to inform General Aoun of the initiative after I returned from Paris," Franjieh noted.
He revealed that his relation with Aoun has been "abnormal for two years now."
Aoun "believes that he is the only candidate without having plan B," Franjieh said of his ally.
"I'm not General Aoun's rival although the media outlets of some allies have described me as a rival," he lamented.
"I coordinated my moves step by step with Sayyed Hassan Nasrallah and he was in favor of the visit while stressing that he will not abandon Aoun. If General Aoun does not have a plan B, Hezbollah has one. This does not mean that I have decided to abandon General Aoun," he added.
"From the very beginning we said that we will all support Aoun if he has a  chance and we did not conspire against him today. We want to go to the settlement together despite the media uproar," Franjieh noted.
"I have not joined March 14 and Hariri has not joined March 8 but we have met halfway. We agree on the interest of Lebanese citizens, on development and on the minimum requirements for preserving the state's entity," the Marada chief said.
Franjieh  stressed  that he trusts Hariri and would like to cooperate with him in power and revealed that the former PM "did not ask to become premier but rather demanded a national unity government" during the Paris talks.
"I will not stab Hariri in the back ", Franjieh stressed
Turning to the thorny issue of the electoral law, Franjieh said he reassured Hariri that "there is no plot to devise an electoral law that harms his interests."
"I'm against any electoral law that might harm a certain sect," Franjieh reassured.
Franjieh stressed that if Hariri was not serious the meeting would never have taken place. He added  : "After the meeting they accused me of giving up on my Christianity and accused the Sunnis of deciding who the Christian president should be."
In  response to question on his relationship with Aaudi Arabia he said:
"I have no personal problem with any Saudi official . Our differences with them are strictly of political nature"
When asked about his presidential platform, Frangieh said "electricity."
"I no longer want to dream of Lebanon in a political way. I want to dream of Lebanon with 24/7 electricity, with employment opportunities, that seeks investors .  If I want to build a house, I don't want to have to worry about hooking up [battery backup systems] and electricity generators…," he said.