Ex Hezbollah MP detained in connection with Hannibal Gaddafi's abduction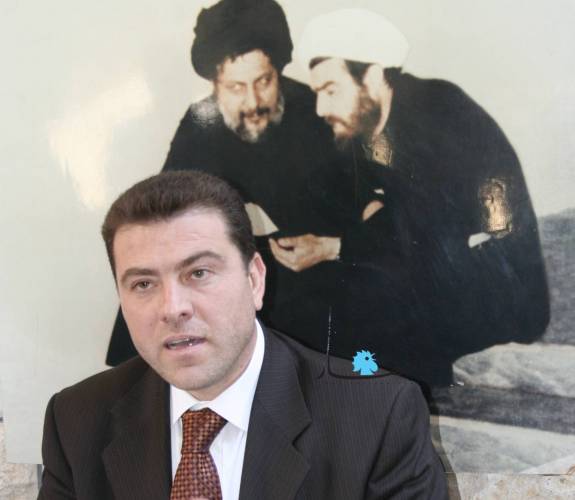 Former Hezbollah MP Hassan Yacoub was detained Thursday in connection with Hannibal Gaddafi's abduction case after being interrogated for more than seven hours, media reports said.
His family announced that the Internal Security Forces Intelligence Branch had started questioning him at 12:00 pm. on Thursday
"The public prosecution has ordered the detention of Yacoub pending further investigations as it issued summons for other suspects," MTV reported
The former MP is the son of Sheikh Mohammed Yacoub – one of two companions who disappeared together with AMAL Movement founder Imam Moussa al-Sadr in 1978 during a trip to Libya.
Libyan leader Moammar Gadhafi, Hannibal's father, was indicted in Lebanon in 2007 over the disappearance of al-Sadr and his associates and many parties in Lebanon accused the slain Libyan strongman of abducting or even killing the three men.
Hannibal Gadhafi was kidnapped last Thursday at the hands of an armed group. Conflicting reports have emerged on whether he was kidnapped inside Syria or inside Lebanon.
National News Agency has reported that he was "lured from Syria to a town near Baalbek" and that his captors had demanded "information about Imam Moussa al-Sadr and his two companions."
Some reports indicated that he was kidnapped in Damascus Syria by Amal Movement gunmen who promised to bring him to Lebanon to see his wife and kids
On Friday evening, Hannibal was "handed over to the Internal Security Forces Intelligence Branch after his captors left him on the Baalbek-Homs international highway near the northern Bekaa town of al-Jamaliyeh," NNA said.
He had appeared in a video earlier on Friday in which he described his captors as "loyal to the cause of Imam Moussa al-Sadr."
Sky News reported Friday that Yacoub is behind the abduction of Gadhafi
But Yacoub denied any role in Gaddafi's kidnapping .
"I have nothing to do with the kidnapping of Hannibal Gaddafi in connection with Moussa al-Sadr and companions", he told LBCI.
No group has so far claimed responsibility for the abduction of Gaddafi, who was 3 years old when the Shiite Imam disappeared.
Hannibal is married to Lebanese model Aline Skaf with whom he is not on good terms, according to the MTV report.