Lebanon, Turkey welcome Saudi-led anti-terrorism alliance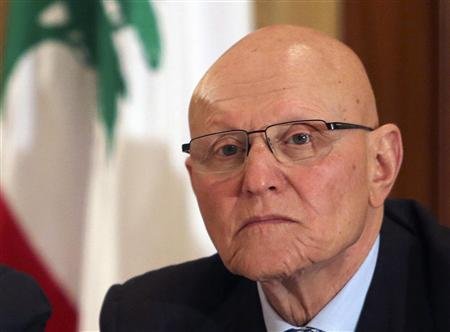 Lebanese Prime Minister Tammam Salam is welcoming the formation of a 34-nation, Saudi-led military coalition and says Lebanon has agreed to be part of it because the country "is on the front lines" of the fight against terrorism.
A statement issued by the premier's office Tuesday hailed the alliance as a step in the interest of all Islamic countries which have a "historic responsibility to confront extremism which uses Islam to cover up its crimes."
Salam said Lebanon will not hesitate to endorse any action "that aims to mobilize resources and close ranks against this scourge" which he said constitutes the most significant challenge to the security and stability of the region.
Lebanon has seen frequent spillovers from Syria's civil war next door, as well as sectarian clashes and militant attacks.
Turkey has also welcomed the formation of the coalition to fight terrorism. The kingdom announced the new "Islamic military alliance" just hours earlier, saying it will have a joint operations center based in the Saudi capital, Riyadh.
Turkish Prime Minister Ahmet Davutoglu called it the "best response to those who are trying to associate terror and Islam" and said it was a "step in the right direction."
Davutoglu said Tuesday that "Turkey is prepared to make every contribution possible to any meeting related to the fight against terrorism, regardless of where it is organized or by whom it is organized."
ASSOCIATED PRESS