Israel's PM denies Kerry's warning of binational state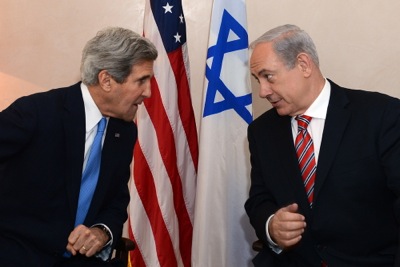 Israel's prime minister insists his country is not heading toward becoming a binational state, rejecting a warning to that effect by U.S. Secretary of State John Kerry.
At his weekly Cabinet meeting Sunday, Benjamin Netanyahu says "Israel will not be a binational state, but in order to have peace, the other side needs to decide that it wants peace as well."
Kerry warned Saturday about the dangers of the possible collapse of the Palestinian Authority.
He told a conference at the Brookings Institution in Washington that if that were to happen, Israel would have to assume full governance of the West Bank, potentially leading to a one-state solution that would endanger Israel's future as a Jewish and democratic state.
ASSOCIATED PRESS