Lebanon is still without a president , update, video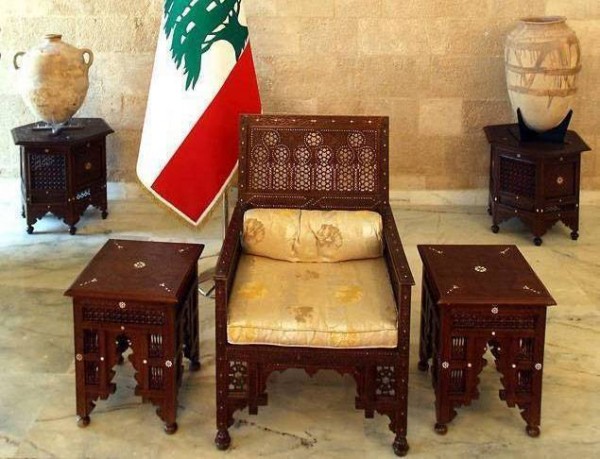 The Lebanese parliament failed again today  and for the 32nd  time in a row to elect a president to replace Michel Suleiman whose term ended on May 25 last year.
As in the past sessions the parliament was unable to reach a quorum because the Iranian-backed Hezbollah militant group and its ally  MP Michel Aoun's Change and Reform bloc MPs boycotted the session.
Speaker Nabih Berri a key ally of Hezbollah postponed the election to to December 16 .
Iran is  being  blamed for the presidential vacuum by Lebanese  Forces leader Samir Geagea who was the first to announce his presidential candidacy.
Marada Movement chief MP Suleiman Franjieh emerged recently as  a potential presidential candidate after visiting former PM Saad Hariri in Paris . But Aoun reportedly rejected his candidacy and Hezbollah went along with Aoun and declared that the FPM leader is its sole candidate . This is despite the fact that Franjieh is a key member of the Hezbollah -led  March 8 alliance  and the closest to Syrian president Bashar al Assad.
Health Minister Wael Abou Faour  said after meeting  speaker Nabih Berri on Wednesday :
"Suggesting the nomination of Franjeih for the presidency is the best chance available.  He is one of the four strong candidates."
Lebanese Forces  MP Georges Adwan said after postponement of presidential elections: "We do not judge candidates, but their presidential platforms."
He added:  "Do you think a foreign country knows Lebanon's interests better than the Lebanese themselves?"
Franjieh visited PSP chief MP Walid Jumblatt at his residence in Clemanceau. Prior to their meeting he told reporters that Hairi is very serious about his candidacy and trusts everything Hariri told him.
"My nomination has not become official until the moment and I believe that Hariri is 100% honest in his support for me and that he was serious in everything he said," Franjieh said.
Franjieh stressed that his possible nomination will not affect the unity of the March 8 camp and that the camp will not head to the parliament to elect a president unless it is united.
Commenting on Aoun's candidacy Franjieh emphasized that he will not disagree with his ally
"General Aoun is a friend and we have come a long way together and we will stay together. I believe that national accord is more important than us all and we will only be together with General Aoun," Franjieh said.
Asked about the electoral law for parliamentary polls, the Marada chief said he has no control over this issue.
"We will meet halfway and put 'Lebanon first' as our objective, seeing as the living conditions (of Lebanese citizens) are the important issue nowadays," he added.
Jumblatt announced Wednesday that Franjieh is qualified to be a "compromise president"
"Walid Jumblatt was the first figure who nominated me for the presidency in Lebanon and we will be on the same course in this period," said Franjieh