France tells Russia its strikes in Syria must only target Islamic State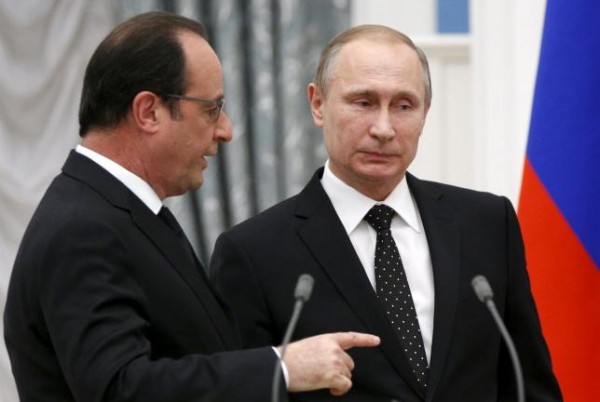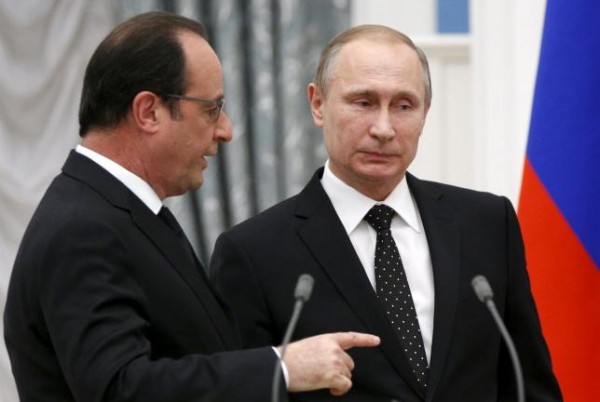 Russian air strikes in Syria must clearly target only Islamic State, France's foreign ministry said on Monday in response to questions over recent raids by Moscow on opposition groups in the north of the country.
After traveling to the Russian capital on Thursday, French President Francois Hollande said he had agreed with his counterpart Vladimir Putin that these attacks would only hit Islamic State and similar jihadi groups in Syria.
The West has accused Moscow of mostly targeting Western-backed rebel groups fighting Syrian President Bashar al-Assad.
Asked about strikes since Friday on ethnic Turkmen areas near the Syrian-Turkish border, foreign ministry spokesman Romain Nadal said: "There can be no possible ambiguity on the objectives being pursued, which must only target the destruction of Daesh (Islamic State)."
Since Hollande's visit, tensions between Russia and Turkey over a downed Russian fighter jet have increased. Russian air strikes in northwest Syria have heavily targeted ethnic Turkmen areas, according to a Reuters data analysis of Russian defense ministry data.
Ankara has traditionally expressed solidarity with the Syrian Turkmen, who are Syrians of Turkish descent.
Reuters