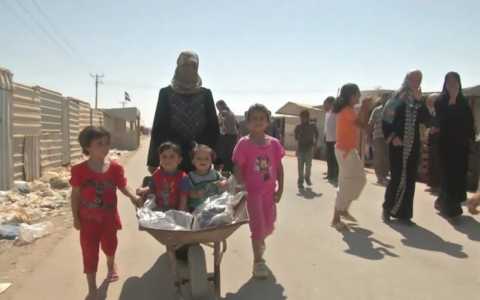 Prime Minister Tammam Salam chaired  a meeting  on Thursday of the committee in charge of  the Syrian refugees in Lebanon, reported al-Joumhouria newspaper on Friday.
Sources revealed to  the daily that Lebanon has incurred in the past 12 months  $16 billion  in losses as a result of the  Syrian refugee crisis.
The losses rose from $7 billion in 2014 to 16 billion in 2015.
Foreign Minister Gebran Bassil, Interior Minister Nouhad al-Mashnouq, Social Affairs Minister Rashid Derbas, and Labor Minister Sejaan Qazzi  attended the meeting.
The committee revealed that Lebanon has only received some 975 million dollars in aid from 2.4 billion pledged to the country from the second Kuwait donors conference held earlier this year to help it cope with the burden of refugees.
The gatherers noted that the dangers against Lebanon from the Syrian crisis have increased in recent months, most notably because "the international community has lost interest in the issue, leaving it up to the poor countries neighboring Syria to deal with it."
Lebanon, a country of about 4 million people   is hosting  over 1.5 million Syrian refugees in addition to another 500, 000 Palestinian  refugees
The Kuwait donors conference was held earlier this year, with pledges up to 3.8 billion dollars being made to help countries that are supporting the refugees.
This is to remind all our readers to respect the community . Comments that contain personal attacks or inappropriate language will be removed.
For those who are new to this site please note that Ya Libnan is all about fixing Lebanon.
We want our readers to come up with ideas that if implemented will make lebanon a better country.
Ya Libnan is a democratic venue that is open to anyone wishing to contribute any ideas to improve Lebanon. Our only wish is to maintain the civility of the discussions and that is why those who have not been able to abide by this rule have been banned from participating in this forum . We don't want or expect anything from anyone …better lebanon is the only reward we seek. Help us get there!