Murr: "Lebanon will soon have a president "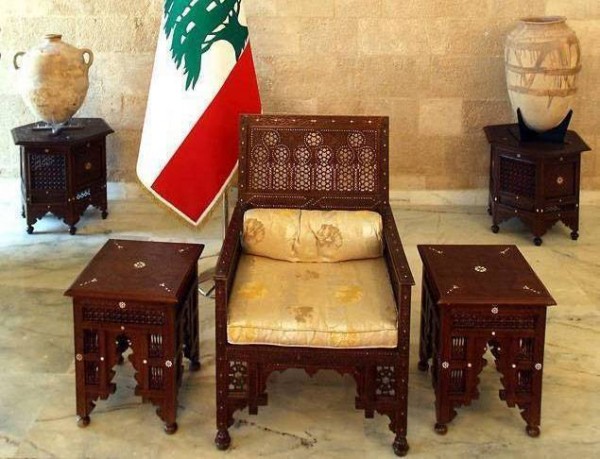 At the end of the national dialogue meeting that was held on Wednesday at Speaker Nabih Berri's residence in Ain el Tinah , MP Michel Murr a prominent politician sounded upbeat about ending the presidential vacuum in Lebanon .
"Lebanon will soon have a president " He said in a possible reference to speculation that former PM Saad Hariri decided to back the presidential bid of Marada Movement leader MP Suleiman Frangieh.
But Frangieh on Wednesday played down the speculation that he was being sought as a contender for the presidency following his recent meeting with Hariri, but he did not flatly rule it out either.
In his first public remarks since reports emerged over the weekend of his meeting earlier this month with Hariri, a political opponent, Frangieh confirmed that some project was in the works to end the presidential deadlock, but declined to provide details.
"The March 14 team, perhaps [based on an initiative] by [former Prime Minister] Saad Hariri, is working on a new proposal," Frangieh told reporters following today's national dialogue session.
"There is nothing official yet," he said. "We are still at the beginning of the road. We will deal with the issue when the proposal is put forward."
Pressed by reporters for an answer over his potential candidacy for president, Frangieh said: "We are receiving both support and opposition."
Frangieh, a key member in the Hezbollah-led March 8 alliance, also dismissed rumors that his relationship with key ally Gen. Michel Aoun was shaken by his potential candidacy.
"We speak one language with Gen. Aoun and we are in contact with him," he said.
Aoun is the March 8 coalition's official presidential candidate.
Wednesday's national dialogue talks focused on ways to restore government functions.
Siniora / Hariri
Former Lebanese PM and Head of the Future Movement parliamentary bloc MP Fouad Siniora reportedly held talks in Riyadh with Hariri to discuss his meeting with Frangieh last week, An Nahar reported on Tuesday.
"The Hariri-Frangieh meeting has reignited attention regarding the presidential elections, but they did not delve into the practical details of the polls, contrary to the exaggerated media and political reports on the issue," A prominent March 14 source told the daily
Ministerial sources told An Nahar that the Hariri-Frangieh meeting took place at the latter's request to address the presidential elections.
A settlement over the elections "is not ready yet" because the March 14 camp is not prepared to abandon the candidacy of Lebanese Forces chief Samir Geagea and the Phalange Party is not willing to abandon the candidacy of its former chief Amin Gemayel, who is also a former president.The ministerial source added
Aoun-Franjieh Meeting
Efforts are reportedly ongoing to hold a meeting between Aoun and Frangieh , reported As Safir newspaper on Wednesday.
According to the daily Frangieh may visit Aoun at his Rabieh residence to inform him of the details of his meeting with Hariri.
"Hariri's consultations with a number of his allies reflect his seriousness in dealing with the new opportunity to break the internal deadlock in Lebanon," sources told the daily
This is to remind all our readers to respect the community . Comments that contain personal attacks or inappropriate language will be removed.
For those who are new to this site please note that Ya Libnan is all about fixing Lebanon.
We want our readers to come up with ideas that if implemented will make lebanon a better country.
Ya Libnan is a democratic venue that is open to anyone wishing to contribute any ideas to improve Lebanon. Our only wish is to maintain the civility of the discussions and that is why those who have not been able to abide by this rule have been banned from participating in this forum . We don't want or expect anything from anyone …better lebanon is the only reward we seek. Help us get there!