Flight 7K9268: Egypt says no evidence criminal action behind plane crash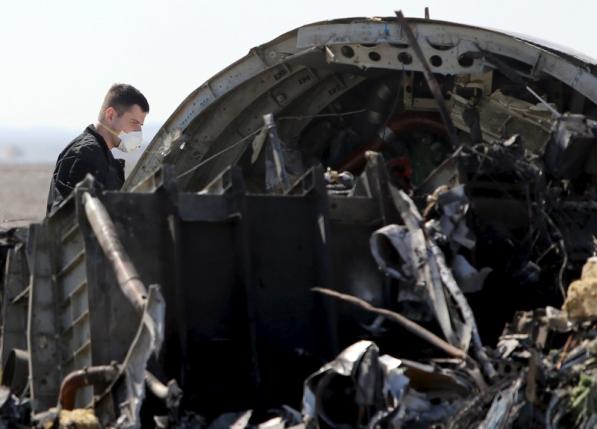 Egypt said on Tuesday it would take into account Russia's conclusion that a bomb brought down a passenger plane over the Sinai Peninsula last month but its investigation had so far found no evidence of criminal action.
The comments were made at a joint news conference held by the prime minister and several cabinet ministers in Sharm al-Sheikh, the Red Sea resort from which the doomed plane took off.
The interior minister said if any security lapse was to blame for the crash then those behind it would be punished. However, no evidence of a security lapse had so far been discovered, he said. Egyptian authorities had increased security at all airports and now searched all bags and passengers, he added.
Denies arrests
Egypt denied on Tuesday the arrest of two employees at Sharm El-Sheikh airport, countering a report by Reuters that two were arrested in connection with the Russian plane crash.
The interior ministry said this "news is completely untrue", in a statement on its Facebook page.
News of the arrests emerged shortly after Russia announced that the plane was downed in a terrorist act by a homemade explosive device.
The Egyptian civil aviation ministry also denied the arrests in a statement but did not respond to the Russian statements on the explosive device.
The fatal crash left all 224 passengers and crew dead after the jet broke up in midair. However, there were many theories on the cause of the crash, ranging from malfunction, to human error and sabotage.
REUTERS/ ASWAT MASRIYA
This is to remind all our readers to respect the community . Comments that contain personal attacks or inappropriate language will be removed.
For those who are new to this site please note that Ya Libnan is all about fixing Lebanon.
We want our readers to come up with ideas that if implemented will make lebanon a better country.
Ya Libnan is a democratic venue that is open to anyone wishing to contribute any ideas to improve Lebanon. Our only wish is to maintain the civility of the discussions and that is why those who have not been able to abide by this rule have been banned from participating in this forum . We don't want or expect anything from anyone …better lebanon is the only reward we seek. Help us get there!