Putin more dangerous than ISIS and Kim Jong Un combined, Kasparov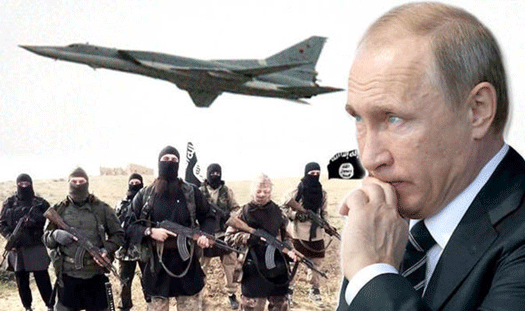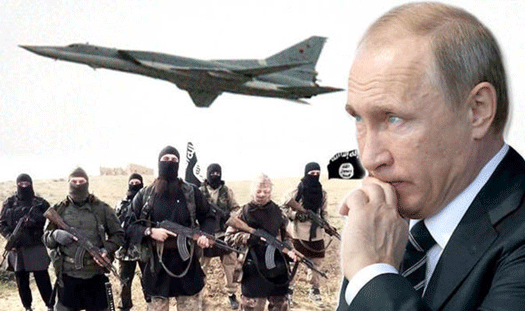 TIM PALMER: One of the world's most brilliant minds has launched a new salvo against the man he describes as the world's most dangerous.
Garry Kasparov is considered the greatest chess player in history. World champion by 22, his rivalry against humans like Anatoly Karpov and against machines in the form of IBM's Deep Blue captivated global audiences.
Since retiring in his 40s from the game he called a form of mental torture, Garry Kasparov has dedicated himself to writing and politics, particularly the politics of his native Russia.
He says Vladimir Putin is pure evil – a fascist, more dangerous than Kim Jong Un and Islamic State (ISIS) combined.
Garry Kasparov's campaign against the Russian leader has seen him physically attacked and arrested there. He now lives in self exile in New York.
His new book, Winter is Coming, references not only the motto of the house of Stark from Game of Thrones with its Machiavellian tones, but also the creeping freeze of modernism he says Putin threatens.
He warns the Russian President has ambitions beyond Ukraine and Syria when the time is right. I asked Garry Kasparov what motivates Vladimir Putin?
GARRY KASPAROV: The title somehow is a homage to the great book, and I'm a big fan of the book and the show, and in the book Winter is Coming is about dark and dangerous times ahead, not just the weather, and I feel the same about our current geopolitical climate because Putin is really dangerous.
It's not just as a dangerous dictator as we saw many of them in the past but the man also has control of the second largest nuclear arsenal in the world.
And he only has one goal left – to stay in power forever. And staying in power under the current conditions means that he has to create more chaos everywhere where he can reach because he has run out of enemies in Russia and since the Russian economy is in quite bad shape and nobody expects it to improve, his only rationale of staying in power and selling his case to the Russian public is to pretend that he is the defender of Great Russia against numerous enemies and he's quite good in creating that.
TIM PALMER: If we've seen that created so far in Georgia and Ukraine, where would you see that expansionism take him next?
GARRY KASPAROV: Oh, he's already in Syria and I think it's mainly because his Ukranian adventure, if you may call it so, of the annexation of Crimea and invasion of eastern Ukraine didn't produce the results he expected and a further push in Ukraine could be politically too costly because he would recognise that there would be too many body bags coming back from Ukraine to Russia, so he looked for other places and naturally he tried to fill the vacuum created by American and NATO retreat from the Middle East.
Naturally, the longer he stays there the more chaos he will create, because he is not fighting ISIS. We could see he has been bombing the American-backed rebels and his goal there is to make sure that no other force but ISIS opposing Assad remains on the ground and then he could sell his case to the rest of the world saying the choice is between butchery in Damascus and barbaric radical Islamist regime and the rest of the Syria.
But I don't think he'll stop there. Another possible destination is Benghazi. It's also full of oil and political chaos and Putin definitely can find a place of selling Russian weapons.
Unfortunately the weak response, if any, from the free world to Putin's aggressive actions makes him feel invincible and even more arrogant.
TIM PALMER: What about closer to Moscow, do you think he's likely to test the European Union again with some of the former Soviet states closer to Moscow?
GARRY KASPAROV: The natural target for Putin's expansion will be Estonia and Latvia and Lithuania – the Baltic states. But the problem is they all are members of NATO and I don't think right now Putin is ready to take on NATO because he recognises that there would be an adequate response.
But if oil prices go down, further down and the Russian economy becomes bankrupt, I would say that Putin might decide to take on NATO because he would have no other way but to bluff with whatever he had.
TIM PALMER: You've discussed Vladimir Putin in line with Islamic State and Kim Jong Un, saying that he is a far more dangerous threat. What action can the West take if, as you say, he is more dangerous than Islamic State, that the West seems completely concentrated on now?
GARRY KASPAROV: I don't want to undermine the real danger from Islamic State and the barbarism that they're spreading around. Vladimir Putin's threat is existential.
Russia, even the weakened Russia, which is not as powerful as the Soviet Union was, still, you know, could do much more damage than 10 different Islamic States and while we're talking about responding to Vladimir Putin's aggressive actions, I mean, first we should recognise that conflict is unavoidable and would rather do it sooner on our terms than later on the terms of our enemies.
So far, the sanctions imposed on Russia, they are quite mild and are not really offering incentives to Russian elite and Russian middle class to rise against Putin.
TIM PALMER: You've been assaulted and arrested for your politics in Russia. The former KGB general Oleg Kalugin said that your life was in danger. Your long time friend Boris Nemtsov was shown on television being shot four times in the back.
Would you agree, that your exile from Russia now, your self-imposed exile is because you would likely not return if you went back to Russia?
GARRY KASPAROV: Well, absolutely. I don't think I can go back to Russia as long as Putin stays in power.
TIM PALMER: Do you fear for your life outside of Russia?
GARRY KASPAROV: Look, I live now outside but I don't think it will last forever because I have my mother, my son still living in Moscow. I have many relatives, I have a lot of friends, Russian is still my native tongue, I was born and raised in Russian culture.
I could do a lot of great things in my country because the outcome of this Russian transition, whether it be total disaster or Russia could eventually join the family of civilised nations, will dramatically influence world geopolitics for many generations to come.
TIM PALMER: What's the first step for the West, to take some action?
GARRY KASPAROV: I think they should look seriously at the Middle East and I think they should draw the red line, I mean the real red line, not the one that Obama did two years ago, and to make it absolutely clear to Vladimir Putin and especially his cronies that any further actions, uncoordinated actions will lead to dramatic consequences.
And for those who are saying it's impossible, I could tell them that the Russian pot currency and gold reserves is kept abroad and just from the New York Stock Exchange they could do so much damage to the Russian economy.
He's bluffing, he's playing poker with a very weak hand but he knows how to bluff and he always expects his opponents to fold out their cards.
TIM PALMER: Former world chess champion now political author and activist Garry Kasparov.
His book is called Winter is Coming: Why Vladimir Putin and the Enemies of the Free World Must Be Stopped. It's out next month.
And you can hear Garry Kasparov on chess and artificial intelligence as well in a longer version of that interview on the PM website.
ABC NEWS