Trial of Ahmed al-Asir postponed to January 5, 2016.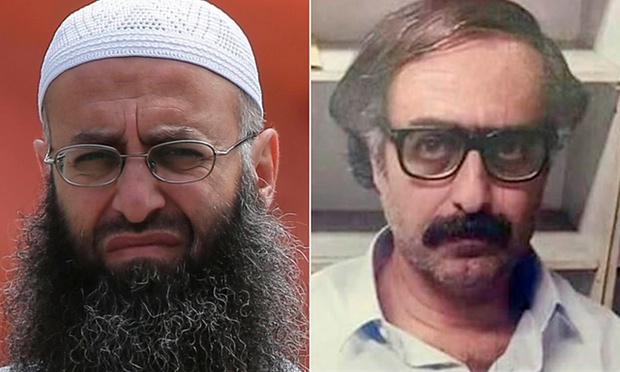 The trial of detained Salafist cleric Ahmed al-Asir was postponed on Tuesday January 5, 2016.
His defense lawyer Antoine Naameh presented formal objections before the court, saying that his client needs permission from Dar al-Fatwa to stand before preliminary investigations due to his position as a cleric.
The defense also criticized the publication of the details of interrogation with the detainee, saying it affects the judiciary's transparency,  LBCI television reported.
The court also approved the formation of a medical committee to monitor Asir's health, who suffers from diabetes, and later submit a report on his  health condition.
Al-Asir was arrested on August 15 at Beirut's Rafik Hariri International Airport while trying to flee to Nigeria via Cairo using   a fake Palestinian passport.
Asir, a firebrand anti-Hezbollah cleric, has been on the run since June 2013 after his armed supporters clashed with the Lebanese army in the southern port city of Sidon, leaving 18 soldiers dead.
The army seized his headquarters after 48 hours of clashes, but Asir was able to escape with several of his followers.
He continued to issue audio statements while on the run
In 2014, a military judge recommended prosecutors seek death sentences for Asir and 53 others.
Several arrest warrants have been issued against al-Asir for forming armed groups, attacking the army, forming sleeper cells and plotting the assassination of known figures.
He has also been charged of funding extremist cleric Sheikh Khaled Hoblos and offering his group logistical and armed  support.