Thousands of Iranian troops amass for all-out assault on Aleppo, Syria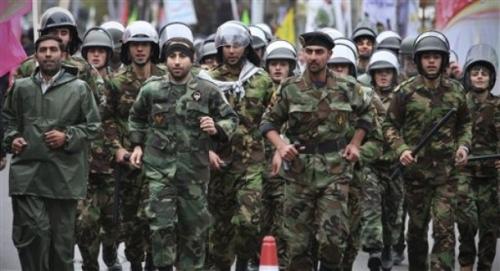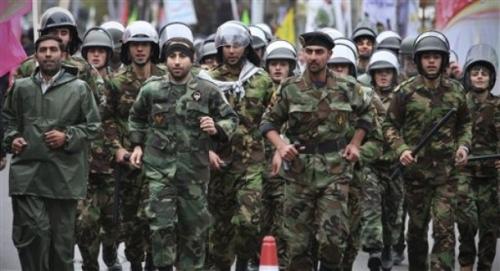 Thousands of Iranian troops have arrived in Syria in recent days, as forces loyal to President Assad prepare a major assault on rebel-held territory in Aleppo. The Syrian government, bolstered by the new arrivals and two weeks of intense Russian airstrikes on rebel positions, is determined to win back territory around the country's biggest city, and once its commercial hub.
Speaking to the Reuters news agency, unnamed officials said that troops from Iran, along with Syrian soldiers and fighters from the Lebanese militant group Hezbollah, were preparing an attack on the war-ravaged city.
"The big battle preparations in that area are clear," said one of the officials. "There is a large mobilisation of the Syrian army… elite Hezbollah fighters, and thousands of Iranians who arrived in stages in recent days." Some unconfirmed reports suggested that initial exchanges with rebel groups were already under way. Last week, the Syrian army launched another major offensive against rebels in Hama province.
Several Iranian politicians, led by Alaeddin Boroujerdi, the head of the Iranian parliament's National Security and Foreign Policy commission, arrived in Damascus for talks with President Assad and his advisers.
Speaking on Iranian state television as he landed in the Syrian capital, Mr Boroujerdi hailed the impact of the Russian air strikes. "The international coalition led by America has failed in the fight against terrorism. The cooperation between Syria, Iraq, Iran and Russia has been positive and successful," he said.
Moscow's sudden decision to support its long-term ally, the Assad administration, has drawn stinging criticism from Nato members, who accuse the Russians of hitting any rebel group, including those backed by the West, that opposes the Syrian government.
While the Russian action has given the Syrian government a significant fillip, the Syrian information minister, Omran al-Zoubi, told Lebanese television that there are no Iranian soldiers in the country, insisting that Tehran has sent only officials to consult with Syrian leaders.
Aleppo is divided with the Syrian army, Isis, other Islamists and rebel groups backed by the West all controlling separate enclaves in and around the city. A military push by the Syrian army, which is in control of areas to the east and west of the centre, is almost certain to lead to fighting with Western-backed groups, as well as against Isis operatives.
The US has supplied weapons and other equipment to a number of moderate rebel groups in recent weeks, and has accused Russia of targeting these fighters. Earlier this week Russia's President Vladimir Putin described US officials as having "mush for brains" over their lack of willingness to coordinate attacks against the Islamists.
Russian officials said that they had launched 41 attacks on Isis targets on Tuesday and Wednesday, while Washington said that it had carried out, along with its allies, 18 strikes on Isis positions on Tuesday.
With Russian and American bombers both targeting Isis strongholds, the lack of communication between the two sides risks a mid-air collision or contact between the two sets of aircraft. There has already been what was described as a "near miss" between aircraft from the two countries.
A US Defence Department spokesman told reporters that combat aircraft from both sides came within visual contact of each other on Saturday, meaning that they were less than 20 miles apart. Despite the increasingly bitter words between the two countries, a third round of video conferences on air safety over Syria is now planned.
The Independent