Kerry links violence in Israel to settlement activity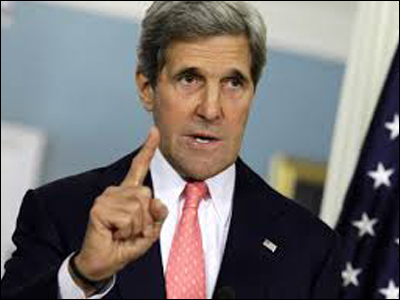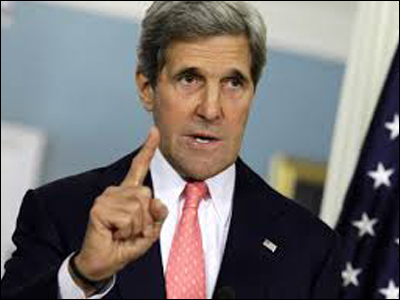 A "massive increase in settlements" built by Israel in recent years has led to the "frustration" and "violence" now stoking its decades-old conflict with the Palestinians, US Secretary of State John Kerry said at Harvard University on Tuesday night, according to Israeli media reports .
In his most extensive comments yet on the recent violence which has claimed the lives of dozens in the last two weeks– Kerry said a permanent resolution to the Israeli-Palestinian conflict was becoming increasingly elusive, thus aggravating tensions on the ground.
"What's happening is that, unless we get going, a two-state solution could conceivably be stolen from everybody," Kerry said. "And there's been a massive increase in settlements over the course of the last years, and now you have this violence because there's a frustration that is growing."
He said he plans on visiting Israel "as appropriate" in the near future, without announcing a specific date.
"We're working on trying to calm things down," Kerry added. He held phone calls with Prime Minister Benjamin Netanyahu and Palestinian Authority President Mahmoud Abbas over the weekend.
Israeli army begins deploying troops
Hundreds of Israeli soldiers fanned out in cities across Israel on Wednesday and authorities erected concrete barriers outside some Arab neighborhoods of east Jerusalem in a stepped up effort to counter the monthlong wave of Palestinian violence that has seen near daily attacks.
Despite the escalated security, two assaults were reported Wednesday — the stabbing of a 70-year-old Israeli woman outside a crowded Jerusalem bus station and the attempted knifing of police officers outside the Old City.
The enhanced measures came as Israel struggles to contain the spiraling violence and Netanyahu faces heavy pressure from hard-liners in his governing coalition to stamp out the attacks. The Palestinians called the new measures "collective punishment" that would only further enflame tensions.
The military's deployment of six companies to back up thousands of police marks the first implementation of steps approved by Israel's security Cabinet early Wednesday, which also include stripping attackers of their Jerusalem residency rights and demolishing assailants' homes. The Cabinet also authorized police to impose closures on centers of friction and incitement in Jerusalem.
Israel has been unable to stop the attacks, carried out mostly by young Palestinians apparently acting spontaneously with no affiliation to or backing from organized militant groups. That, coupled with the frequency of the attacks, which have killed eight Israelis this month, including three on Tuesday, has unnerved Israelis who fear the violence could deteriorate into another Palestinian uprising.
Palestinian leaders say the violence is the result of frustration and lack of hope for ending nearly 50 years of occupation and gaining independence.
YL w Associated Press