Several militants killed, injured by Lebanese army fire in Arsal outskirts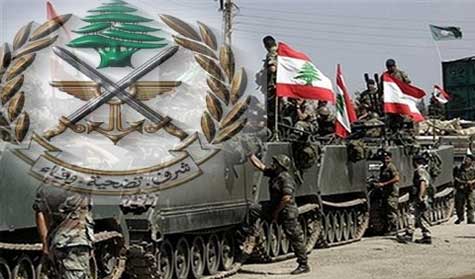 Several Islamist militants were killed or injured Sunday as the army opened artillery fire at their positions in the outskirts of the border town of Arsal, National News Agency reported.
It said the shelling targeted militant gatherings and movements in Wadi al-Kheil near the al-Qarn Hill.
"The bombardment became much fiercer after the militants started moving in Wadi al-Kheil, Wadi al-Oueini and Tallat al-Furn, where large numbers of al-Nusra Front and Islamic State jihadists are positioned," NNA reported
The army managed to destroy a convoy of military and construction vehicles that were operating in the region, killing and wounding several militants, NNA added.
The dead and wounded were transferred to field hospitals in Wadi Hmeid and Wadi al-Kheil, accoding to the report
"The army is continuing its artillery bombardment and has brought reinforcements into the town" of Arsal, NNA added.
Syria's civil war has spilled over into Lebanon after the Iranian backed Shiite Hezbollah militant group decided to support the Syrian regime in its war against the mostly Sunni rebels.