2 Lebanese charged with laundering money for Hezbollah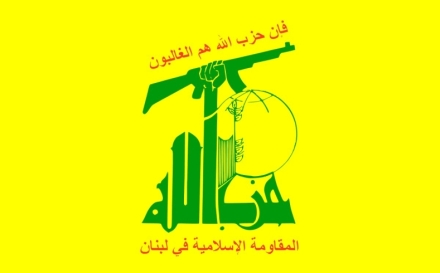 U.S. prosecutors on Friday charged a Lebanese businesswoman with laundering money for Lebanese militant group Hezbollah and attempting to broker other illegal deals, including weapons smuggling.
Prosecutors allege that Iman Kobeissi, a Lebanese national, is part of a global network of money launderers and traffickers. The criminal complaint, unsealed Friday in Brooklyn, N.Y., federal court, details two years of recorded meetings between undercover government agents and Ms. Kobeissi, who was charged with conspiracy to launder money and smuggle firearms.
She is expected to make her first appearance in court on Friday afternoon. Her lawyer didn't have an immediate comment.
The complaint highlighted a wide variety of business dealings she's alleged to have had with associates around the world, including in Europe, Africa and the Middle East.
In October 2014, she allegedly told undercover Drug Enforcement Administration agents, posing as individuals involved in drug trafficking and money laundering, that she had friends in Hezbollah who wanted to purchase cocaine, weapons and ammunition, according to the complaint. She said her associates in Africa could provide security for planeloads of cocaine heading to the U.S. and other countries, prosecutors allege.
In another exchange, she allegedly tried to circumvent U.S. sanctions against Iran and obtain spare airplane parts and heavy weapons for her contacts in the Iranian government. She discussed delivering the weapons to Iran via a private plane, according to the complaint.
She also laundered hundreds of thousands of dollars in illegal drug money through transactions in European and Lebanese banks, prosecutors allege.
Ms. Kobeissi was arrested in Atlanta this week after meeting with a man allegedly involved with smuggling blood diamonds out of Africa, according to a person familiar with the investigation.
The case is being handled by federal prosecutors in Brooklyn because she conducted meetings with undercover agents in Brooklyn and transferred laundered money to accounts controlled by the DEA in Brooklyn, according to the complaint.
Another Lebanese national defendant, Joseph Asmar, 42, was  also arrested in Paris on a U.S. warrant and charged with money laundering for Hezbollah  .
Asmar claimed to be an attorney whose connections at European and Middle Eastern banks enabled him to launder any sum of money, and who could use his Hezbollah connections to provide security for drug shipments, prosecutors said.
Prosecutors said both  defendants conspired to launder US$8 million on behalf of alleged South American and Central American drug traffickers.
In one instance, according to court papers, French police in March photographed Kobeissi on Boulevard Haussmann in Paris accepting a bag from the undercover agent containing US$250,000, which she then wired, less a 20 percent commission, to an undercover DEA account in Brooklyn through a bank in Dubai.
The Kobeissi case is U.S. v. Kobeissi, U.S. District Court, Eastern District of New York, No. 15-mj-00962. The Asmar case remained under seal as of Friday.
YL w WSJ