Senior Iranian Revolutionary Guards commander killed in Syria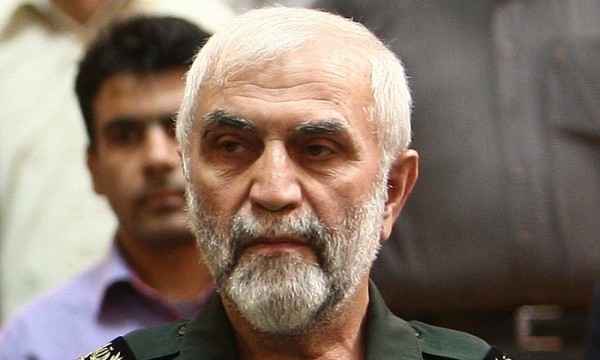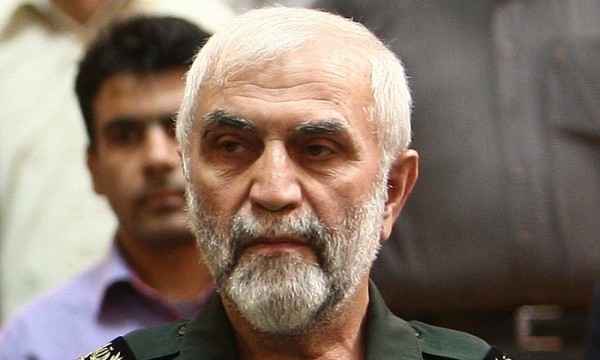 A senior Iranian Revolutionary Guards commander has been killed in Syria in an incident that sheds light on Tehran's growing, shadowy role in bolstering Bashar al-Assad's regime.
The Iranian forces confirmed on Friday that Hossein Hamedani, described as an elite and exceptional commander and a defender of the Shia holy sites in Damascus, was killed in the vicinity of Aleppo on Thursday evening, local agencies reported.
Tasnim, an Iranian news agency affiliated to the guards, said Hamedani was operating in "an advisory capacity" when "takfiri terrorists" killed him but it did not disclose the exact details surrounding his death. A takiri is a Sunni Muslim who accuses another Muslim of apostasy.
The extent of Tehran's military involvement in Syria is not clear but the increasing number of Iranian deaths and funeral ceremonies has revealed its unwavering support for Assad. A number of sources told the Guardian that funeral processions for returning Iranian forces from Syria held in Tehran and other major cities have been conspicuous in recent months. Iran also backs Russia's airstrikes and is reported to have given Russian fighter jets access to its airspace.
Hamedani's military ranking in the guards was a senior level similar to those held by the elite force's heads of ground and air forces. He was a veteran commander from the Iran-Iraq war in the 1980s and had fought in battles against "anti-revolutionaries" in Iran's Kurdistan region. Tasnim said he had been previously based in the Iraqi city of Najaf.
During the funeral ceremony for Mohammad-Ali Allahdadi, another member of Iranian Revolutionary Guards killed in Syria in January, Hamedani had said he was prepared for martyrdom.
"Allahdadi's friends are waiting [for martyrdom] like him, and those of us who are left are ready to fight the enemies of Islam and those making sedition and war," he was quoted as saying by Tasnim. "We are ready today to follow the red path of martyrdom and people of our country are fond of martyrs."
Allahdadi was visiting the southern Syrian region of Quneitra when an Israeli helicopter opened fire killing him and a number of fighters from the Lebanese militant group Hezbollah.
Iran is a staunch supporter of Hezbollah and the Syrian regime of Assad, providing both with military and financial support. The Syrian conflict has cost many Iranian lives in recent years, including numerous members of the Revolutionary Guards. In February 2013, another senior figure, Gen Hassan Shateri, was killed while travelling from Syria to Lebanon. Iran blamed his death on "the agents and supporters of the Zionist regime".
Syria gives Iran physical access to Lebanon and Hezbollah, which is strategically important for Tehran's leaders because of the group's geographical position in respect to Israel. Iran does not recognise Israel as a country and usually refers to it as "the Zionist regime".
Huge loss
Ali Shamkhani, secretary of Iran's Supreme National Security Council, described Hamedani's death as "a huge loss" in the fight against jihadist groups in Syria.
Quoted by the IRNA news agency, he said the loss would be "avenged" and that this would lead to the "complete destruction" of these groups.
The Guardian