30 jihadists killed, 20 wounded in first French strike on I.S. in Syria , monitor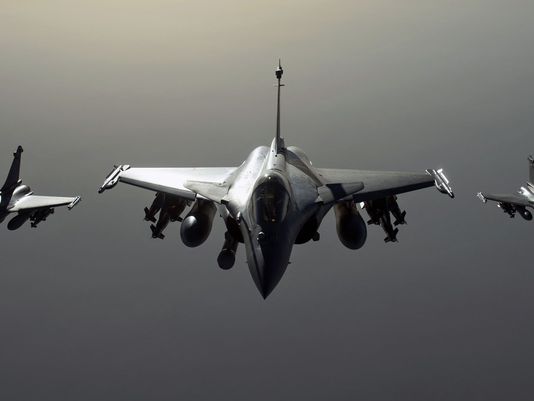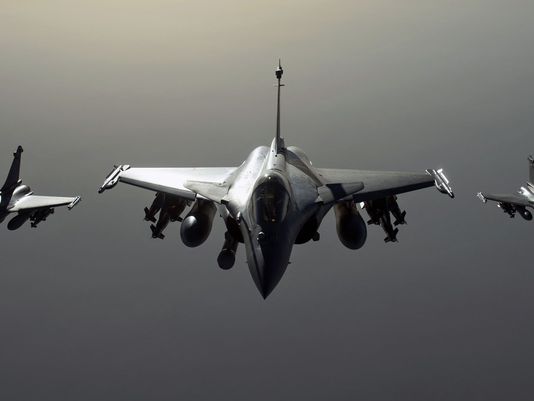 France's first air strike on the Islamic State group in Syria killed at least 30 jihadists, including 12 child soldiers, a monitoring group said on Wednesday.
"The French air strike (on Sunday) on an IS training camp in eastern Syria killed at least 30 IS fighters including 12 from the 'Cubs of the Caliphate,'" said Rami Abdel Rahman of the Syrian Observatory for Human Rights.
IS calls its child soldiers "Cubs of the Caliphate".
Abdel Rahman said foreign IS fighters were also among the dead, and that the strike had wounded around c people.
The raid took place in Syria's eastern province of Deir Ezzor, near the Albu Kamal border crossing used by IS to link the Syrian and Iraqi parts of its so-called "caliphate".
President Francois Hollande said on Sunday that six French warplanes hit an IS training camp near Deir Ezzor city, and that more strikes could follow in the coming weeks.
"We struck militarily an extremely sensitive site for (IS)," said French Defence Minister Jean-Yves Le Drian, describing it as a "strategic hub" for militants travelling between Iraq and Syria.
It was France's first air strike in Syria as part of the US-led coalition fighting the extremist group there and in Iraq.
France was already bombing IS targets in Iraq and had carried out 215 of the nearly 4,500 air strikes there.
Syrian Regime blasted attacks against IS
Syria's ambassador to the UN criticized France on Sunday for carrying out the series of airstrikes on the Islamic State training camp in Syria.
Bashar Jaafari argued that the attacks were not coordinated with Damascus, according to Russian news agency TASS.
"The French president has not coordinated those actions with the Syrian president," he told TASS.
"The French military acted without an agreement with the Syrian armed forces. It is impossible to be fighting terrorism other than in cooperation with the legal government in Syria and the Syrian military." He added.
President Obmama said on Tuesday
YL w YAHOO/AFP