Israel, Russia set up joint military group in Syria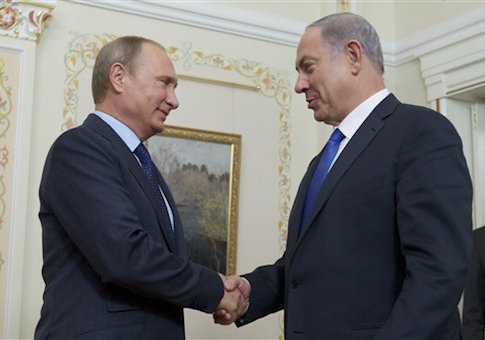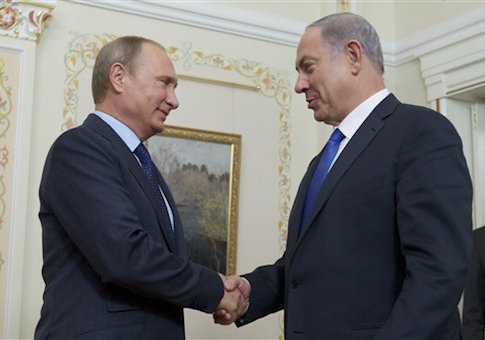 Israel and Russia have set up a joint military working group at a senior level to coordinate their activities in Syria regarding aerial, naval, and electromagnetic activity, according to a senior Israeli defense source.
The working group, headed by the deputy chiefs of staff of both countries, is to hold its first meeting in two weeks at a site yet to be designated, according to Israeli security sources cited by the Jerusalem Post. "Everything will be raised there," said one of the sources.
The most obvious subject to be raised is the Israeli air force's freedom of action over Syria in curbing arms shipments to Hezbollah in Lebanon and maintaining air surveillance. The Russians are amassing a substantial air arm at a base on the Syrian coast and have begun installing ground-to-air missiles, which could pose a formidable threat to Israeli aircraft if there is no coordination.
There are, however, other areas where cooperation could be mutually beneficial, say Israeli analysts. "Israel has quality intelligence on everything that is taking place in Syria and as time goes by the Russians might need Israel's assistance in confronting the complexities of the fighting there," wrote Amir Bohbot in Walla.
Israeli security sources say Israel could be in a position to inform the Russians about plans by Syrian rebels to hit Russian military targets or provide information about persons they might be seeking.
Sources at the Israeli Defense Ministry have confirmed that Israeli intelligence operatives have already made contact with Russia counterparts. Israel is expected to ask the Russians to discourage attempts by their ally, Iran, from inciting attacks on the Israeli border.
Israel has also set down red lines to the Russians including the sale of strategic weapons or chemical weapons to Israel's enemies in the Syrian conflict and not to attempt to interfere with Israeli operations against those enemies, principally Hezbollah.
The basis for Israeli-Russian cooperation in Syria was laid down during a brief visit by Prime Minister Benjamin Netanyahu to Moscow last week where he met with President Vladimir Putin. Netanyahu was accompanied by Israeli Chief of Staff Gen. Gadi Eisenkot and Military Intelligence chief Gen. Herzl Halevi, who held discussions with their Russian counterparts. Netanyahu said the meetings in Moscow were aimed at preventing "misunderstandings" in Syria between the Russian and Israeli military. "We established a mechanism to prevent those misunderstandings."
The two countries have historically been on opposite sides of the Middle East divide, with the former Soviet Union being the principal supplier of military equipment and training for the Egyptian and Syrian armies for decades. However, in the complex situation which has evolved in Syria both Jerusalem and Moscow have defined areas where cooperation can be mutually beneficial.
The strong Russian intervention in Syria reflects the weakening position of its ally, Syrian President Bashar al-Assad, whose army is believed to control only 25 to 30 percent of the country. Its strongholds are Damascus and the Syrian coast around the port of Latakia where the Russian buildup if concentrated. If the rest of Syria falls to rebel forces, the Russians apparently hope to sustain a pro-Assad enclave on the coast.
Meanwhile, Hezbollah, which has provided a prime strike force for the Assad regime for the past two years, has informed Syrian authorities that it will not take part in any more offensive actions in Syria after the current battle for the strategic border city of Zabadani is over.
According to diplomatic sources cited by the newspaper, Hezbollah's decision is due to the heavy losses it has suffered in the Syrian conflict and its wish to prepare for the possibility of a renewed conflict with Israel.
WASHINGTON FREE BEACON