Photos with Lebanon's drug lord embarrass Hezbollah
Lebanon's Hezbollah has been struggling to explain itself after its fighters were caught rubbing shoulders with one of the country's biggest drug traffickers. The photos showing Nouh Zaaiter posing with fighters for the influential Shiite party have gone viral on social media networks.
The photos were first uploaded to a number of social media accounts on September 13. They're described as having been taken in the region of Qalamoun in western Syria, where Hezbollah fighters have been battling Syrian rebel groups alongside forces loyal to President Bashar al-Assad.
Zaaiter, clearly aware of the camera, doesn't hesitate to pose with the fighters. He can be seen talking with soldiers, manning an anti-air battery and even aiming a machine gun from behind a barricade.
Zaaiter hails from a powerful Shiite clan. He's also the subject of dozens of arrest warrants for crimes that range from drug trafficking to kidnapping and arms trafficking. However, the drug-runner reportedly has considerable political backing.
These embarrassing photos have put Hezbollah on the defensive, especially since the party has been accused of being implicated in a global drug ring in the past. The day after the photos were published online, the party denied any link with Zaaiter by posting a statement on its website: "These photos weren't taken in positions held by the Islamic resistance or by Hezbollah's Mujahideen [Editor's note: fighters]. This doesn't involve us in any way."
Apparently displeased with Hezbollah's flat-out denial, Zaaiter published a second series of images himself, showing him posing alongside some of the party's top military brass. In one photo, he can be seen standing with the chief of Baalbek district, Houssein Nasrallah.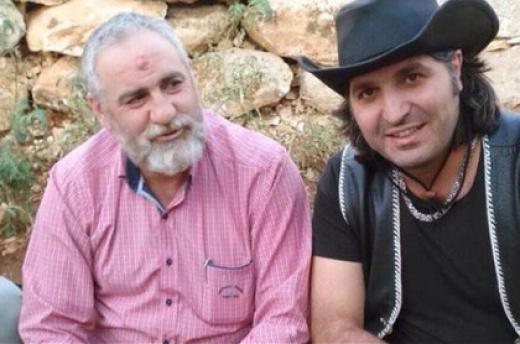 The drug trafficker then took to the airwaves to vent his outrage. Speaking on the Al-Jadeed TV network, he told viewers that "many people visit the fighters and publish photos taken with them. Why are they denying my presence there? My family and I are part of the resistance. We are people of honour. They must stop calling me a drug lord."
Yet not far from his stronghold of Al-Knaissa, a village close to the Syrian border, Zaaiter is the undisputed king of cannabis. He oversees dozens of hectares of plantations that he hasn't hesitated to show off to local TV channels in the past. Whether he's in Al-Knaissa or further afield, Zaaiter is always accompanied by a dozen or so armed men.
Last June, he announced the creation of his own militia force to support Hezbollah units fighting jihadist groups in the Beqaa valley on the Syrian border. Recently, he's challenged the country's authorities to legalise marijuana for six months, pledging in return to "pay all the government's debts [Editor's note: around 32 billion euros]". Some media outlets estimate that Zaaiter could be sitting on a fortune worth several hundred million dollars.
France24/AFP
We at Ya Libnan encourage and welcome an open exchange of ideas on this story's topic, but we kindly ask all participants to follow our guidelines for respecting community standards. Personal attacks, inappropriate language, and off-topic comments may be removed, and comment privileges revoked .