Jumblatt fears a major security incident in Lebanon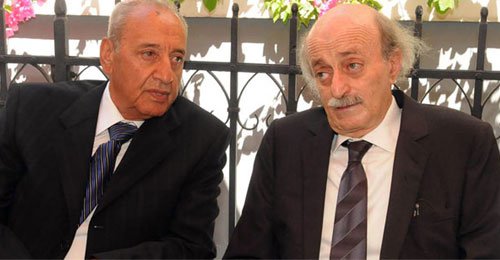 During the most recent dialogue session that was headed by Speaker Nabih Berri at the parliament  , a senior official of a  major political party  expressed concern over the  domestic situation, and was quoted as saying , "I will not hide  from you the fact that ( PSP leader MP) Walid Jumblatt fears  a major security incident.
The senior  official added as quoted by the Kuwaiti newspaper al Anbaa .
"Diplomatic reports express deep concern over  security and stability in Lebanon , especially since there are internal and external parties who are trying to destabilize the country ".
No other details were provided by the daily .
Some media  outlets still claim Jumblatt has good political antenna, but the situation in Syria pointed otherwise