Australian PM Tony Abbott ousted by Malcolm Turnbull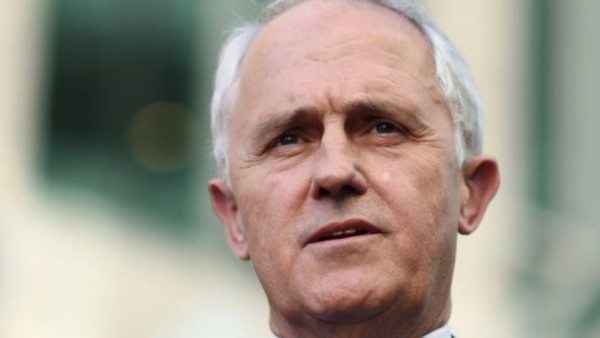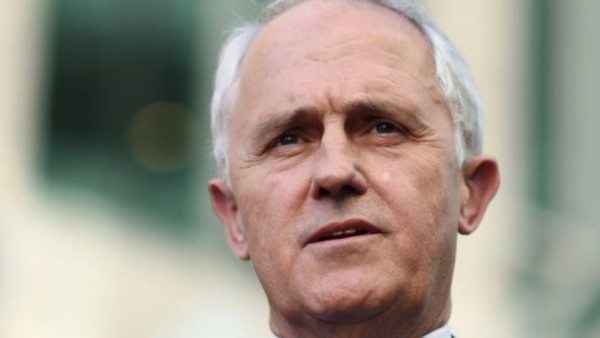 Australia is to have a new prime minister after Tony Abbott was ousted as leader of the centre-right Liberal Party by Malcolm Turnbull.
In the hastily arranged party leadership ballot, Mr Abbott, who had been plagued by poor opinion polls, received 44 votes to Mr Turnbull's 54.
Mr Turnbull said he assumed that parliament would serve its full term, implying no snap general election.
The new leader will be Australia's fourth prime minister since 2013.
The prime minister-elect is expected to be sworn in after Mr Abbott writes to Australia's governor general and resigns.
The vote took place at a meeting of Liberal MPs late on Monday. They also voted for Foreign Minister Julie Bishop to remain deputy leader of the party.
Speaking after the result was announced, Mr Turnbull praised his predecessor for his "formidable achievements" as prime minister.
The new party leader said Australia needed to have "the economic vision, a leadership, that explains the great challenges and opportunities we face".
He said he would lead "a thoroughly Liberal government, committed to freedom, the individual and the market".
Earlier on Monday, Mr Turnbull had said if Mr Abbott remained as leader, the coalition government would lose the next election.
He said he had not taken the decision to launch a leadership challenge lightly, but that it was "clear enough that the government is not successful in providing the economic leadership that we need".
Ms Bishop had supported his bid to become party leader.
The last Australian prime minister to serve a full term was John Howard, who left power in 2007.
Labor Prime Minister Julia Gillard was ousted by rival Kevin Rudd in a leadership vote in June 2013 – months before a general election won by Tony Abbott's Liberal Party.
Ms Gillard herself had ousted Mr Rudd as prime minister in 2010.
Mr Turnbull had previously been leader of the Liberals while in opposition, but was ousted by Mr Abbott in 2009.
Mr Abbott survived a leadership challenge in February, but his government has consistently been behind the opposition Labor Party in opinion polls.
Under the Australian system, as in the UK, the prime minister is not directly elected by voters but is the leader of the party or coalition that can command a majority in parliament.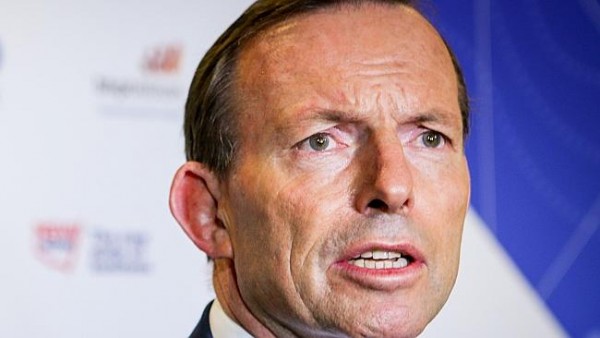 How it all went wrong for Abbott
It is being described as "front stabbing" – a brutal attack by Malcolm Turnbull, who has long coveted the job of prime minister of Australia.
Rumours that cabinet and backbench government MPs were once again worried about Tony Abbott's performance had been circulating since late last week.
A leaked list of ministers Mr Abbott wanted to dump reportedly angered many in the cabinet. Then, on Monday, two public opinion polls conducted by Australia's two major media companies showed there was likely to be a sharp swing away from the government at a by-election in Western Australia due this Saturday.
When Communications Minister Mr Turnbull announced his intention to challenge Mr Abbott on Monday afternoon, he did not mince his words.
He told journalists if Mr Abbott remained in power, the Liberal-National Coalition would lose the general election, due mid-next year.
He said the prime minister had failed to provide economic leadership; had lost the confidence of the business sector; had failed to explain to the public the challenges and opportunities the nation faced; and had developed policy on the run.
Many in the coalition have warned against removing Mr Abbott and repeating the disastrous leadership debacle of the previous Labor government.
Who is Malcolm Turnbull?
Served as Minister for Communications under Mr Abbott, before resigning to launch a leadership challenge
Many in his party dislike his support for climate change action and gay marriage
Led the Liberal Party in opposition from 2008-2009 – but lost a leadership challenge to Mr Abbott by one vote
Previously worked as a successful lawyer and businessman – defending former British spy Peter Wright in the "Spycatcher" case in the 1980s
BBC