"Shoddy and expensive" Iranian-made cars face domestic boycott campaign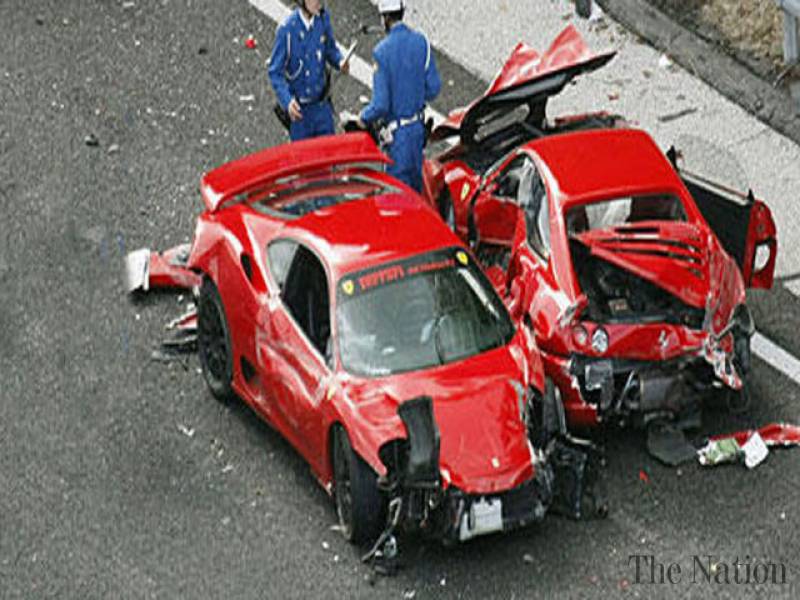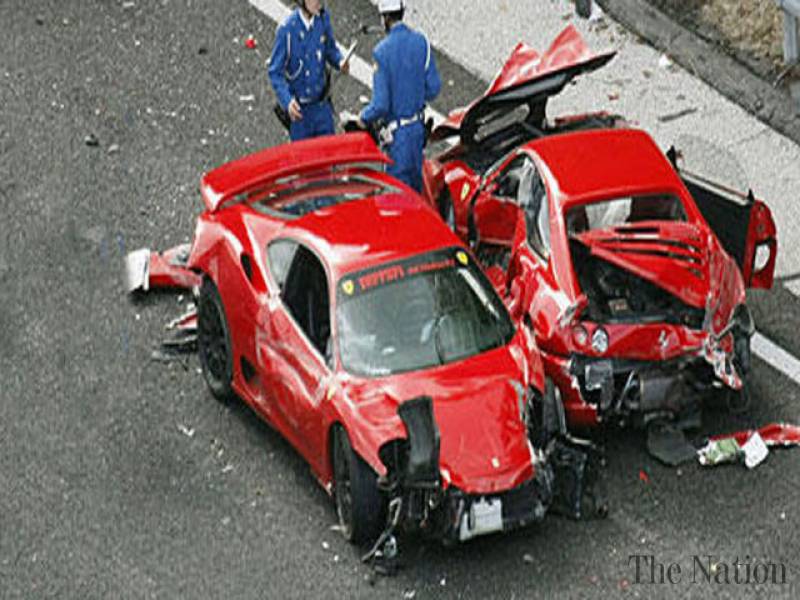 by Ali Noorani
A campaign to boycott "substandard and expensive" Iranian-made cars has fired up social media in the Islamic republic, where its supporters have been accused of anti-revolutionary treason.
Iranians are turning to the Internet to vent long-simmering dissatisfaction with a domestic car industry dominated by producers Iran Khodro and Saipa, following years of sanctions that led to the exit of foreign makers.
Iran's automakers "have put profit before their conscience", wrote Vali, a user of the messaging service Telegram.
"The lives of many have been lost to technical faults."
Almost 20,000 people die on Iran's roads each year, and police say faulty cars are partly to blame.
Although domestic vehicles have features such as airbags and anti-lock brakes, "the safety of these cars is not satisfactory", deputy police chief Eskandar Momeni said, quoted by state media.
"This is because of a lack of competition and supervision in domestic manufacturing," he added.
– 'Wrong and sinful' –
Iranian officials argue that domestically produced cars are much cheaper than imported brands, and say the industry has created hundreds of thousands of jobs.
"Creating and supporting campaigns not to buy cars is treason to the national interests," the trade, mining and industry minister Mohammad Reza Nematzadeh said recently, quoted by the Fars news agency.
"This campaign is wrong and sinful and anti-revolutionary, and it would inflict damage on the domestic economy," he said, in remarks that sparked an online backlash.
"Imposing substandard, expensive and unexportable cars on the nation is treason to the people and Iran's industry," retorted Twitter user Hassan Mostafavi.
Several newspapers also reacted furiously to Nematzadeh's comments, insisting that people have the right to choose not to buy Iranian cars.
"The minister, of course, did not issue a verdict for the automakers who with their low quality products endanger the lives of people," the Ghanoon daily said.
President Hassan Rouhani even waded into the row to urge his minister to "treat the critics respectfully".
Public pressure made Mehdi Jamali, the CEO of Saipa Corp, apologise to the public on television "for the low quality of our products in the past".
"We have special plans to increase quality in production and support," he said.
Most Iranian cars are based on foreign models which used to be brought in and assembled before sanctions were introduced.
Saipa's Pride model, originally a Kia Motors vehicle, is the cheapest Iranian car with a price tag of 200 million rials ($6,680 at the official exchange rate) — about 22 times the monthly minimum wage.
Iran's car production stood at 1.65 million vehicles in 2011 but after European and US sanctions hit there was a dramatic drop, to around 740,000 in 2013. Production rose to 1.2 million last year.
Almost all foreign automakers have left the country. France's Renault continues to import parts and assemble cars in Tehran but at a fraction of former output.
Fiat Chrysler, Volkswagen, Mercedes-Benz and Peugeot are among those now interested in gaining a foothold in Iran as sanctions are rolled back under a historic nuclear deal between Tehran and major powers.
Iranian manufacturers hope that the return of foreign partners will help them to increase production and improve quality.
– 'Economic collapse' –
Customs duties of up to 100 percent for vehicle imports ensure that quality foreign cars are out of reach for most Iranians.
Sales of imported Chinese vehicles are rising, helped by price cuts after the July 14 nuclear agreement in Vienna, but even they are still much more expensive than the average Iran-made car.
Auto expert Saeed Laylaz believes that the stagnant economy is to blame for difficulties in people affording cars.
"This campaign is baseless. It's merely a reflection of the collapse of Iran's economy," he told AFP.
People's "hatred for automakers" results from a long period of monopoly in the 1980s and 90s that has since ended, Laylaz said.
Automaking is Iran's number two industry after oil, accounting for up to three percent of gross domestic product and 12 percent of jobs, he noted.
While taxes stand at about 30 to 70 percent for domestically produced cars — which campaigners say is too high — Laylaz said Iranians enjoy lower prices at the pump than those in many countries.
"Because the government cannot tax the fuel, like in European countries, for political and social reasons they tax the cars upfront," he said.
"In the West, cars are cheap but fuel is expensive, while it's vice versa in Iran."
FRANCE24/AFP