Lebanon news updates for Monday September 7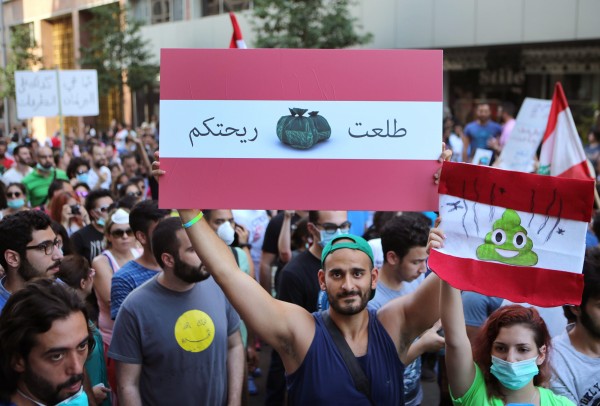 Here are the latest updates on current issues in Lebanon.
Dialogue talks
LF chief Samir Geagea described on Sunday the dialogue talks as a "waste of time " and for this reason he will not participate.
Similarly ,former minister MP Mohammad Safadi, on Monday dismissed any dialogue that doesn't come out with an electoral law that's based on proportionality as "useless".
Also Phalange party leader Sami Gemayel said he was mulling boycotting the dialogue talks if no agreement was reached on the priority of electing a president.
Hollande to Lebanon
French President François Hollande said he will visit Lebanon after attending the United Nations General Assembly session in New York and will visit a refugee encampment.
Aoun / Hezbollah
"Hezbollah supports Michel Aoun's presidential candidacy", Minister of State for Parliament Affairs Muhammad Fneish, stressed Sunday in in Ras el-Ein Houseiniyya mosque during the funeral of a Hezbollah member who was killed in Syria.
Fneish is a key Hezbollah party official.
Protests
The third regiment of the Internal Security forces in the al-Muallaqa state Hospital held a protest against the decision to transfer their unit to Beirut, VOL 100,5 RADIO STATION reported.
-Students who failed the official exams are holding demo in front of the Education Ministry, LBCI reported
– Sed al-Bauchrieh residents also held a sit-in to protest against the dumping of garbage in their area.
Garbage crisis
The Naameh landfill could reopen for not more than 7 or 8 days VOL 100,5 RADIO STATION reported.
– Environment Minister Mohammed al-Mashnouq said in response to a lawsuit filed against him: I am always ready to give my testimony if there is a need.
Lebanese hostages
Qatar's Emir vowed during talks with Lebanese Forces leader Samir Geagea that Doha would exert all efforts to resolve the case of the Lebanese hostages held by the Islamist militants. Geagea is on an official visit in Qatar The LF leader, his wife MP Sethrida Geagea and his accompanying delegation met with Emir Tamim Bin Hamad Al Thani in Doha in the presence of the Qatari Foreign Minister, Khalid al-Attiyah .
Health issues
The Health ministry inspectors closed a bakery in Sidon for not meeting health standards.