Gemayel mulling cabinet and dialogue boycott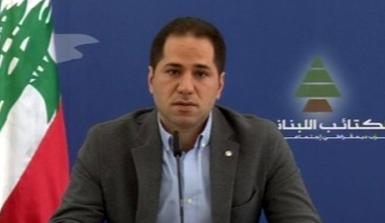 Phalange party leader Sami Gemayel has reportedly warned that his party's representatives would suspend their participation in the cabinet if it failed to resolve the waste crisis this week.
"We will have to suspend our participation in the government if no solution was found to the garbage (crisis) this week," a source in the March 14 alliance quoted Gemayel as saying.
The source told al-Hayat newspaper in a report published on Monday that the Phalange party will also have to take a stance from the dialogue that Speaker Nabih Berri has called for if no agreement was reached on the priority of electing a president.
The Phalange party's possible withdrawal from the dialogue would lead to its failure because Berri has warned that he would suspend his initiative if any party other than the Lebanese Forces decides to boycott the all party talks.
LF chief Samir Geagea described on Sunday the dialogue talks as a "waste of time " and for this reason he will not participate
The first session of talks will be chaired by Berri on Wednesday as the country reels from the garbage crisis that erupted following the closure of Lebanon's largest landfill in Naameh in July.
The failure of the government to find an alternative landfill for Beirut and Mount Lebanon led to huge anti-government protests. Civil society groups are planning a similar demonstration on Wednesday to protest the all-party talks.
Neither the Phalange nor the Lebanese Forces are excited about the all party talks because the Iranian backed Hezbollah reneged on the deals reached during the dialogue talks that were chaired by Berri and former president Michel Suleiman .
In 2006 Hezbollah initiated a war with Israel when it kidnapped 2 Israeli soldiers despite a deal that war and peace decisions will be jointly decided by all concerned parties.
And in 20013 Hezbollah decided to fight alongside the forces of the Syrian regime against the mostly Sunni rebels despite the Baabda declaration which called for distancing Lebanon from events in Syria.
Berri chaired the 2006 talks and Suleiman chaired the 2013 talks