Lebanon parliament area designated as a military zone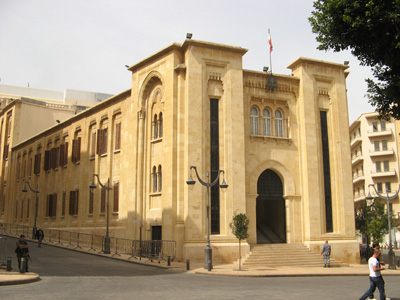 The Lebanese parliament area was designated as a military zone in preparation for the demonstrations called for by You Stink" group which coincides with the dialogue session called for by Speaker Nabih Berri, according to a report by An Nahar daily.
The decision to restrict movement around the parliament area was taken as the country witnesses a wide range of protests over the government and parliament paralysis, the daily added.
Berri whose security forces are responsible for the parliament security has called for a dialogue between rival political leaders on Wednesday September 9 to revive the all-party talks that he had launched in 2006.
The dialogue aims at discussing ways to end the presidential vacuum, resume the Parliament and Cabinet's work, agree on a new election law, a law allowing people of Lebanese origin to obtain Lebanese nationality, administrative decentralization and means to support the Army and the Internal Security Forces.