"You Stink" calls for a mass rally to coincide with first dialogue session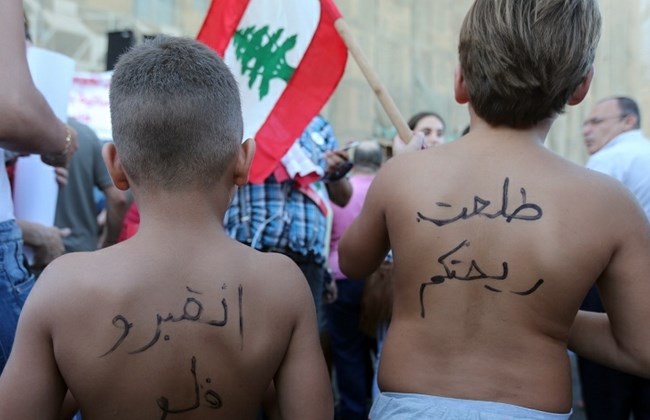 Beirut, Lebanon- The You Stink group called on Saturday for a mass rally near the parliament in Downtown Beirut to coincide with the first national dialogue session.
You Stink activist and filmmaker Lucien Bou Rjeili said the protest would be held at 6 p.m. on Wednesday, Sept. 9, near Nejmeh Square to put pressure on politicians who will gather at Parliament to discuss the country's political crises.
Bou Rjeili's call came during a news conference outside the Environment Ministry, where 14 young men have been on hunger strike since Thursday to call for the minister's resignation.