Lebanon news updates for Friday September 4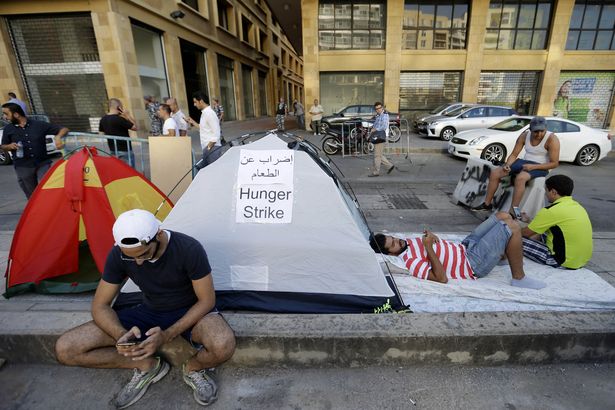 Here are the latest updates on current issues in Lebanon.
Protests in Lebanon
Several Lebanese activists launched an open-ended hunger strike on Thursday, demanding the resignation of the environment minister at the center of the country's trash crisis.
-Information Minister Ramzi Jreij told VOL (93.3) radio station in comments about the coverage by the media of the You Stink and We want Accountability protests :
"I asked the officials of television stations to be accurate when covering the news and to stay away from provocations. Moreover, dedicating a whole day to cover campaigns is a bit exaggerated."
– Also Internal Security Forces chief Maj. Gen. Ibrahim Basbous called on media outlets to be objective when covering live news and to refrain from distorting the image of the ISF members.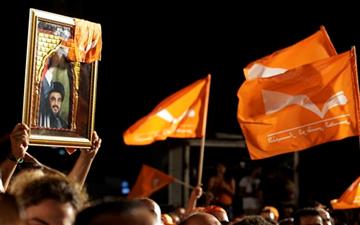 -LBCI reported that the employees of Waste management contractor Sukleen are holding a sit-in in Akkar's al-Abdeh square.
– 'You Stink' activist Marwan Maalouf told VOL (93.3) radio station : We will not have any activity in the next few hours, but will hold a press conference tomorrow to announce the next steps to be taken.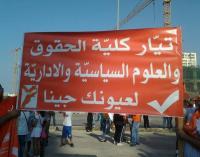 FPM rally
– Free Patriotic Movement supporters headed to Beirut's Martyrs Square to take part in a mass rally called for by FPM chief MP Michel Aoun.
Aoun skipped the rally but he addressed it in a brief televised message.
"I'm proud of you and I will remain proud because you have preserved the Free Patriotic Movement through your solidarity and loyalty … You heeded the call and I thank you for this glorious day, which will be the beginning of reform for our country. " He said
Aoun's son-in-law FM Gibran Bassil who recently was appointed as the FFM president attended the rally . He called for electing the president by a popular vote , a state that has a transportation system, telecommunications, 24/24 power supply , water , proper garbage collection system and a parliament elected through proportional representation electoral law law.
He said his dream is to have a strong army and resistance , a possible reference to his ally Hezbollah
Optimistic EU envoys
European Union envoys predicted that a new President would be elected for Lebanon and that Parliament would approve important draft laws, a press release said on Friday.
"The ambassadors reiterated the EU's expectation that a new President would be elected without further delay and that Parliament would speedily advance on pressing legislation, including a new electoral law with a view to legislative elections," the EU envoys told Prime Minister Tammam Salam in a meeting held at the Grand Serail in Beirut.
They also underscored that "citizens have the right to enjoy basic services, to have an accountable government and functioning state institutions." A possible reference to the ongoing protests over the garbage crisis
Dialogue talks
Speaker Nabih Berri expressed hope that the Lebanese Forces would announce its support for the September 9 dialogue session that he has called for .
"If (LF chief Samir) Geagea decided not to participate in the dialogue, then I would understand his stance because he hadn't participated in the previous all-party talks under the chairmanship of former President Michel Suleiman at Baabda Palace," Berri told his visitors.
"In addition, Geagea doesn't have representatives in the government," said the speaker, whose remarks were published in several newspapers on Friday.
"If he decided to attend, then I will be glad" about his decision, Berri added.
The Lebanese Forces is the only party that has not decided so far to join the talks. Its is expected to announce its stance on Saturday.
Berri stressed that the election of the president tops the agenda of the talks.
Former PM Fouad Siniora will represent the Future Movemnt in the dialogue talks, said MP  Ahmad  Fatfat
Lebanese hostages
General Security chief Maj. Gen. Abbas Ibrahim has resumed contacts with mediators to press for the release of Lebanese servicemen taken hostage by jihadists in August last year, al-Joumhouria newspaper reported on Friday.