Lebanon's Minister Derbas threatens to quit if Mashnouk resigns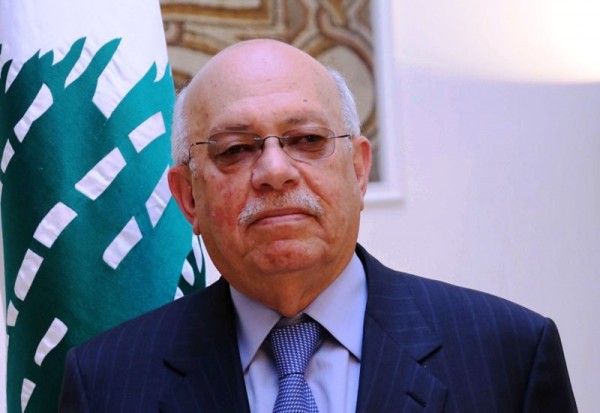 Lebanon's Social Affairs Minister Rashid Derbas warned on Wednesday in remarks published in Al-Liwaa newspaper that he was ready to resign in solidarity with Environment Minister Mohammad Mashnouk.
"If [Environment] Minister Mashnouk resigns, then I will quit too without any hesitation," Derbas said.
His comments come in light of demands by protesters for Mashnouk to resign for mismanaging the garbage crisis gripping the country.
On Tuesday, demonstrators stormed into the Environment Ministry in Downtown Beirut, demanding the minister's resignation.
Riot police, using batons, cleared You Stink campaign protesters from the ministry Tuesday night after a nearly nine hours standoff.
Mashnouk refused to quit, resigning instead from a government committee assigned to resolve the trash crisis.
But many in Lebanon are questioning his justification for remaining at the ministry after resigning his most important post that relates to the garbage crisis.
Commenting on the latest protests, Derbas questioned the innocence of those behind themost recent protests
"Those who analyze the track of these movements can see that something not innocent is behind them." H edid not elaborate
Derbas confirmed the need to end the presidential vacuum in order to secure political and security stability in Lebanon.
"The main component of political and security stability in Lebanon is to have the constitutional head resume his work," Derbas told "Free Lebanon" radio on Wednesday, NNA reported